Hoi An is a charming and historic city in central Vietnam that attracts millions of visitors every year. It is famous for its well-preserved ancient town, its colorful lanterns, its diverse cuisine, and its rich culture. Hoi An was once a major trading port that flourished from the 15th to the 19th century, and it still retains the influences of various countries and regions, such as China, Japan, France, India, and Southeast Asia.
In this blog post, we will show you how to experience Hoi An, and what are some of the best things to do and see in this UNESCO World Heritage Site.
Explore the Ancient Town of Hoi An
One of the main attractions of Hoi An is its ancient town, which covers an area of about 30 hectares and contains more than 800 historic buildings. The ancient town is a living museum that showcases the architectural styles and cultural heritage of different periods and communities. You can walk or cycle along the narrow streets and admire the wooden houses, temples, pagodas, bridges, shops, and museums that reflect the charm and character of Hoi An.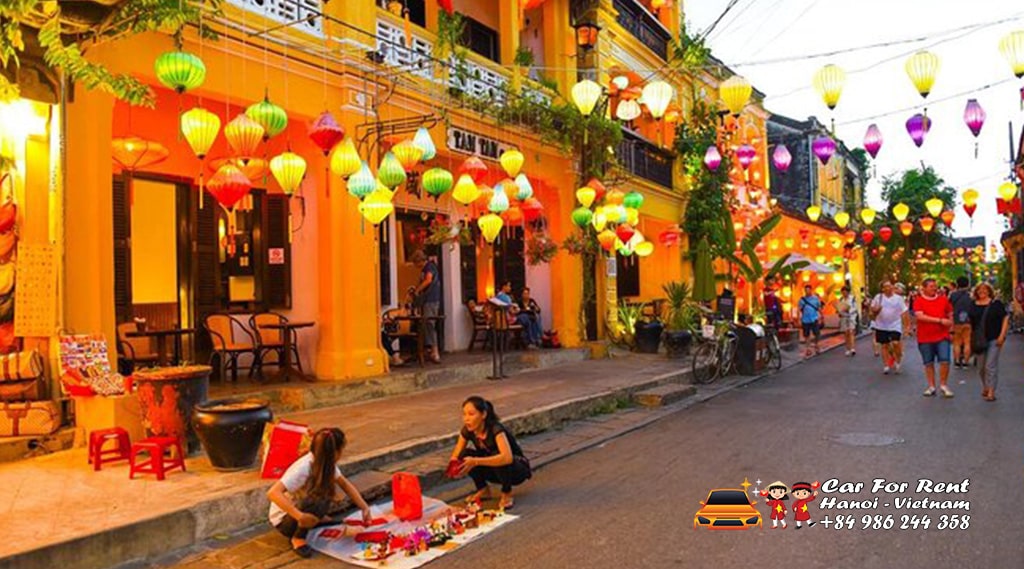 Some of the highlights of the ancient town include:
The Japanese Covered Bridge: This is the symbol of Hoi An and one of the most photographed spots in the city. It was built in the 16th century by the Japanese community to connect with the Chinese quarter. It has a unique design that combines Japanese, Chinese, Vietnamese, and European elements. It also houses a small temple dedicated to Tran Vo Bac De, a guardian deity of weather and storms.
The Tan Ky House: This is one of the oldest and most authentic houses in Hoi An. It was built in the 18th century by a wealthy merchant family and has been preserved by seven generations. It has a typical tube house structure that consists of three sections: a shopfront, a courtyard, and a living area. It also has many exquisite details and decorations that reflect the fusion of Chinese, Japanese, and Vietnamese cultures.
The Assembly Hall of the Fujian Chinese Congregation: This is one of the most impressive and ornate assembly halls in Hoi An. It was built in the 17th century by the Fujian Chinese community as a place of worship and social gathering. It is dedicated to Thien Hau, the goddess of the sea and protector of sailors. It has a grand entrance gate, a spacious courtyard, a main hall, and a rear hall. It also has many statues, altars, murals, lanterns, and carvings that depict various legends and stories.
Enjoy the Lantern Festival of Hoi An
Another attraction of Hoi An is its lantern festival, which is held on every full moon night (the 14th day of each lunar month). On this night, the ancient town turns off its electric lights and illuminates itself with thousands of colorful lanterns. The lanterns come in various shapes and sizes, such as stars, flowers, animals, boats, and more. They are hung on houses, temples, bridges, shops, and boats. They create a magical and romantic atmosphere that enchants visitors and locals alike.
The lantern festival is also a time to celebrate and honor the ancestors and deities. People make offerings of flowers, fruits, candles, incense, and paper money at temples and shrines. They also release paper lanterns on the river or make wishes at wishing wells. They also enjoy various cultural activities and performances, such as folk music, dance, poetry recitals, games, and contests.
Taste the Cuisine of Hoi An
A third attraction of Hoi An is its cuisine, which is one of the most diverse and delicious in Vietnam. Hoi An's cuisine reflects its history and geography, as well as its influences from different cultures and regions. It uses fresh and local ingredients, such as seafood, rice, vegetables, herbs, and spices. It also has many signature dishes that are unique or famous in Hoi An.
Some of the dishes that you should try in Hoi An include:
Cao Lau: This is a noodle dish that is considered the quintessence of Hoi An's cuisine. It consists of thick and chewy noodles that are made with water from a secret well in Hoi An. It is topped with slices of roasted pork, crispy pork skin, bean sprouts, lettuce, herbs, and a savory sauce. It is also garnished with fried wonton wrappers and toasted sesame seeds.
Banh Mi: This is a sandwich that is a fusion of Vietnamese and French cuisines. It consists of a crusty baguette that is filled with various ingredients, such as pate, ham, cheese, pickled vegetables, herbs, and sauces. It is crispy, juicy, tangy, and flavorful. Hoi An has many banh mi shops that offer different variations and combinations of fillings. One of the most famous ones is Banh Mi Phuong, which was praised by Anthony Bourdain as "a symphony in a sandwich".
Com Ga: This is a rice dish that is simple but satisfying. It consists of fragrant rice that is cooked with chicken broth and turmeric. It is served with shredded chicken, onion, mint, coriander, and a spicy sauce. It is also accompanied by a bowl of chicken soup with herbs and vegetables.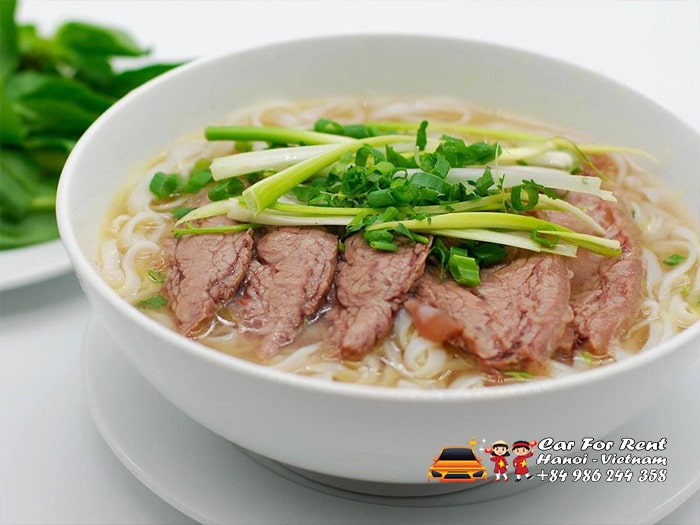 Shop for Souvenirs and Handicrafts in Hoi An
A fourth attraction of Hoi An is its shopping scene, which offers a variety of souvenirs and handicrafts that are made by local artisans and craftsmen. Hoi An is known for its tailors, who can make custom-made clothes, shoes, bags, and accessories for you in a short time and at a reasonable price. You can choose from a wide range of fabrics, styles, and designs, and get fitted and measured at your hotel or at the tailor's shop.
Hoi An is also known for its lanterns, which are handmade with silk or paper and bamboo frames. You can buy ready-made lanterns or order your own with your preferred colors, shapes, and sizes. You can also learn how to make your own lanterns at some workshops or classes in Hoi An.
Other souvenirs and handicrafts that you can find in Hoi An include ceramics, pottery, woodcarving, embroidery, paintings, jewelry, spices, tea, coffee, and more. You can browse the shops and stalls along the streets of the ancient town or visit some of the markets and malls in Hoi An.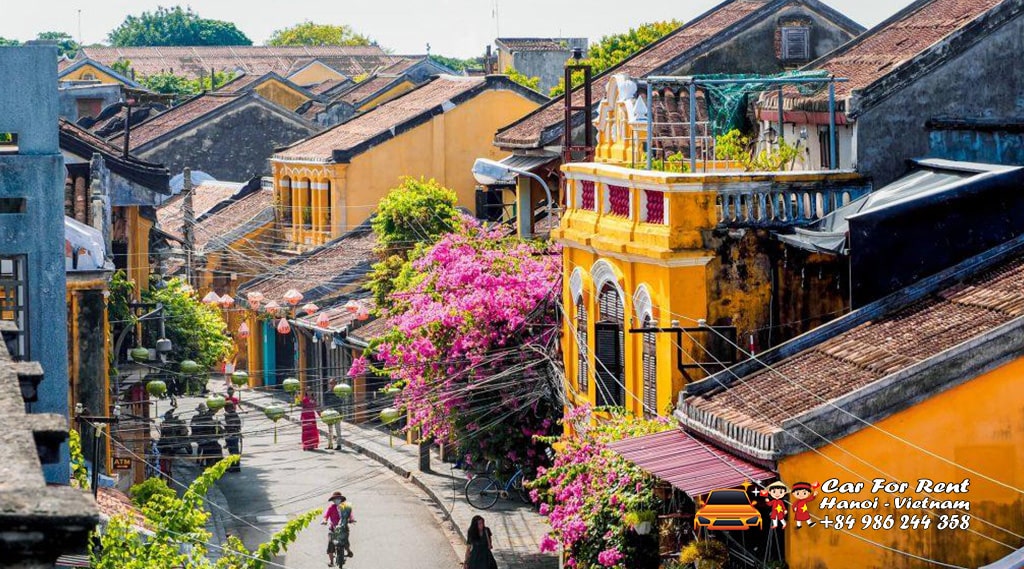 Experience the Culture and History of Hoi An
A fifth attraction of Hoi An is its culture and history, which are rich and diverse. Hoi An has been influenced by various civilizations and religions over the centuries, such as Buddhism, Confucianism, Taoism, Hinduism, Christianity, Islam, Cham, Khmer, Chinese, Japanese, French, and Vietnamese. You can learn more about the culture and history of Hoi An by visiting some of the museums and cultural sites in Hoi An.
Some of the museums and cultural sites that you can visit in Hoi An include:
The Museum of Trade Ceramics: This museum displays a collection of ceramic artifacts that date back from the 8th to the 18th century. They were found in Hoi An and other parts of Southeast Asia. They show the trade relations and cultural exchanges between Hoi An and other countries and regions.
The Museum of Folk Culture: This museum exhibits various aspects of folk culture in Hoi An and central Vietnam. They include costumes, tools, instruments, rituals, festivals, games, and folk arts. They also have interactive displays and activities that allow visitors to experience folk culture firsthand.
The Museum of Sa Huynh Culture: This museum showcases the Sa Huynh culture that existed in central Vietnam from the 1st century BC to the 2nd century AD. They were one of the earliest inhabitants of Hoi An and had contacts with other cultures in Southeast Asia and India. They are known for their distinctive burial customs and jewelry.
The Precious Heritage Museum: This museum features the photography and ethnography work of Réhahn Croquevielle, a French photographer who has traveled extensively in Vietnam. He has captured the portraits and stories of various ethnic groups in Vietnam, especially those in remote areas. He has also collected their traditional costumes and artifacts.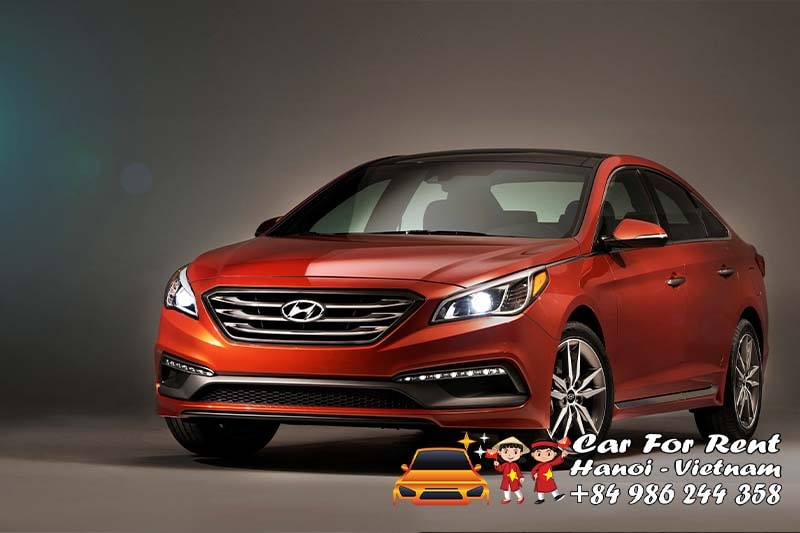 Contact us:
Car For Rent Hanoi VietNam
https://zalo.me/0986244358
Conclusion
In conclusion, Hoi An is a destination that has a lot to offer for visitors who want to experience a charming and historic city in central Vietnam. Hoi An has an ancient town, a lantern festival, a cuisine, a shopping scene, and a culture and history that are worth exploring and enjoying.
If you are interested in visiting Hoi An, you can follow our guide and tips above. You can also browse our website for some of the best deals and offers on various tours and packages. You can also contact us for any questions or inquiries about our services and products. We hope to hear from you soon!