Tam Dao is a charming hill station located about 80 km north of Hanoi, the capital city of Vietnam. Tam Dao means "three islands" in Vietnamese, referring to the three peaks of the Tam Dao mountain range that rise above the clouds. Tam Dao is known for its cool and pleasant climate all year round, its scenic views of the mountains and valleys, and its tranquil and romantic atmosphere. Tam Dao is a perfect destination for those who want to escape from the hustle and bustle of the city and enjoy a relaxing getaway in nature. In this blog post, we will show you how to rent a car to tam dao and explore the best things to do and see in Tam Dao.
Why Rent a Car to tam dao?
Renting a car to tam dao is one of the best ways to travel from Hanoi to Tam Dao and enjoy your getaway at your own pace and convenience. By renting a car, you can:
Save time: You can avoid the hassle of finding and waiting for public transportation, which may be crowded, slow, or unreliable. You can also choose the shortest and fastest route to your destination, without having to stop at multiple places along the way.
Save money: You can compare different prices and options online and choose the one that suits your needs and budget. You can also save on fuel costs by choosing a fuel-efficient car type.
Have flexibility: You can choose your own itinerary and schedule, without having to follow a fixed or limited tour program. You can also visit places that are not easily accessible by public transportation, such as the ancient church or the waterfall.
Have comfort: You can enjoy a comfortable and private mode of transportation, particularly during Tam Dao's cold and foggy seasons. You can also avoid the hassle of carrying your luggage or dealing with crowded and noisy vehicles.
Have safety: You can drive safely with a reliable and well-maintained car that meets the international standards and regulations. You can also avoid the risk of getting scammed or overcharged by dishonest drivers or operators.
How to Find the Best Deals and Services for Car Rental to tam dao?
There are many factors that you need to consider when looking for the best deals and services for car rental to tam dao, such as:
Car type: You need to choose a car type that matches your group size, luggage needs, and preferences. There are different car types available for rent in Hanoi, such as economy, standard, SUV, people carrier, estate, convertible, or luxury. You can check out some examples and compare prices on platforms like Rentalcars.com.
Car rental company: You need to choose a reputable and trustworthy car rental company that offers high-quality cars and services. There are many car rental companies operating in Hanoi, such as Avis1, Rental Cars Hanoi2, or Hanoi Journey3. You can read reviews and ratings from previous customers to get an idea of their performance and reputation.
Pick-up and drop-off location: You need to choose a convenient and accessible pick-up and drop-off location for your car rental. The most common pick-up location is Noi Bai International Airport (HAN), which is about 45 km away from Tam Dao. However, you can also choose other locations in the city, such as your hotel or a designated point.
Booking method: You need to choose a convenient and secure booking method for your car rental. The most common booking method is online, where you can easily compare different options and prices, make reservations, and pay with cash or credit card. You can use platforms like Grab1, Welcome Pickups2, or Klook3 to book your car rental online or through their apps.
Additional services: You need to check if there are any additional services or fees that are included or excluded in your car rental deal. Some of the common additional services or fees are insurance, fuel, driver, tolls, taxes, surcharges, or extras. You need to read the terms and conditions carefully before confirming your booking.
What to Do and See in Tam Dao?
Tam Dao offers a variety of attractions and activities for visitors of all ages and interests. Some of the highlights include:
Ancient church: This is an old stone church built by the French colonialists in 1937. The church is located on a hilltop overlooking the town, creating a majestic and romantic scene. The church is also surrounded by pine trees and flowers, adding to its beauty and charm.
Waterfall: This is a natural waterfall located about 2 km from the town center. The waterfall is about 50 meters high, creating a spectacular sight and sound. The waterfall is also a popular spot for swimming and picnicking.
TV tower: This is a 93-meter-high tower located on Thien Nhi peak (the highest peak in Tam Dao). The tower offers a panoramic view of Tam Dao town and its surroundings. The tower is also a great place to watch the sunrise or sunset.
National park: This is a protected area that covers over 36,000 hectares of land. The park is home to diverse flora and fauna, including many rare and endangered species. The park also offers many trails for hiking, biking, camping, or birdwatching.
Conclusion: Enjoy Your Relaxing Getaway to Tam Dao with Car Rental
As you can see, renting a car to tam dao is one of the best ways to enjoy a relaxing getaway to Tam Dao from Hanoi. By renting a car, you can save time, money, have flexibility, comfort, and safety while exploring the beautiful and tranquil hill station of Tam Dao.
We hope this blog post has helped you learn more about car rental to tam dao and how to enjoy your getaway to Tam Dao. If you have any questions or comments, feel free to leave them below. We would love to hear from you!
Tam Dao tourist area is located on the Tam Dao mountain range at an altitude of over 900m above sea level. It is about 80 km from Hanoi capital, including 50 km along National Highway 2 and about 24 km along National Highway 2B, including 13 km of pass roads. Located in the north of Tam Dao district, Tam Dao is surrounded by Tam Dao national primeval forest, with a clean and cool climate, the average temperature of the year is about 18°C. This is a very favorable condition for the development of various types of resort tourism, eco-tourism, etc. It has long been a famous resort in the country, welcoming hundreds of thousands of domestic and foreign tourists every year to visit. resort office. Many groups of young people also choose Tam Dao for their fun journey every weekend.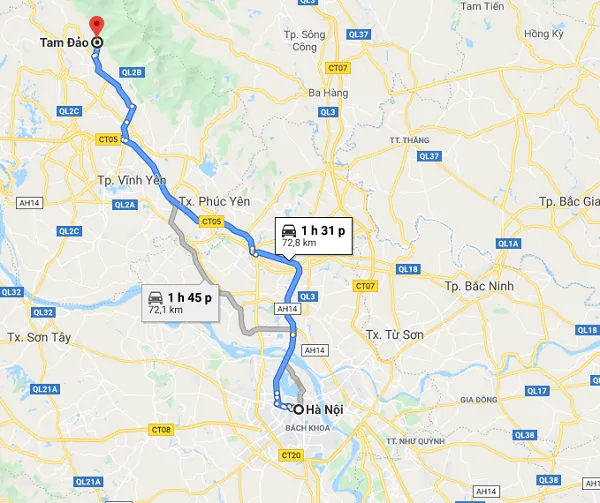 Tam Dao tourist area was discovered and built by the French in the early 19th century. In 1904, a military delegation was assigned by the Government to find a place in the Tam Dao mountain range, near Hanoi. favorable to book a summer vacation station. The mission reported that at an altitude of 930m there is a rim-shaped plot of land that can meet the requirements of the above project. In 1906, the Governor General decided to build that rest station. Much expensive research was also carried out but unfortunately, implementation of this program was initially slowed down and then forced to abandon altogether due to war and financial reasons. Since then, people were only content with upgrading the road from Vinh Yen to the mountain and continuing to extend it by 300-400m and then to the height of 930m.
Contact us:
Car For Rent Hanoi VietNam
https://zalo.me/0986244358
Until 1912, in Tam Dao, there were almost only guard houses, one or two motels and two or three bunkers. Despite this, the number of tourists and vacationers coming here every year is increasing, and in 1913, a fully equipped hotel with 16 rooms was opened, immediately that hotel was empty. That is Thac Bac Hotel – Restaurant (Hôtel – Restaurant de la Cascade d'Argent), the first and largest hotel in Tam Dao. This is a decisive sign of the station's development. At the beginning of 1914, a village was built near the hotel, along with private and corporate villas, the sanatorium of the Spanish Mission Society, the new green loincloth garrison.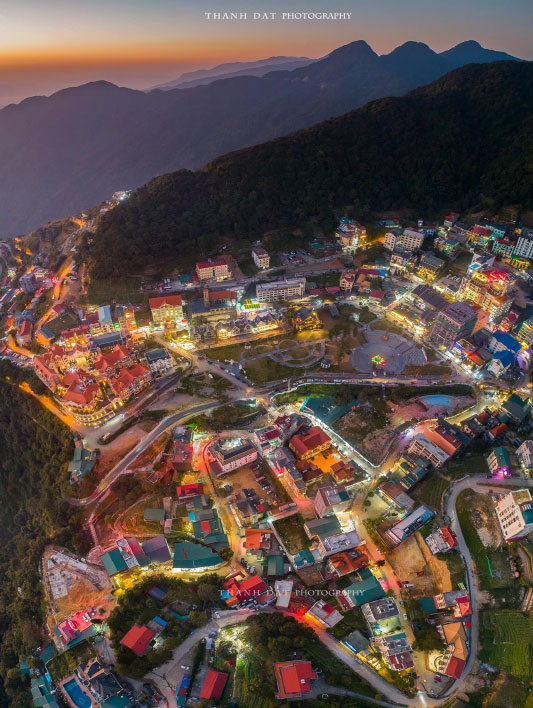 Tam Dao has rich natural conditions, is a place to preserve nature's treasures with a system of primeval forests, lakes, dams, streams, waterfalls, caves, caves and high mountains along with famous landscapes such as the top of the mountain. Rung Rin, Ma forest, Pineapple pond, Silver waterfall, Truong Sinh mountain, Bat Nha stream, Giai Oan stream. Tam Dao National Park with about 2000 species of higher plants, 64 species of rare plants, 42 species endemic to Vietnam and Tam Dao alone needs to be preserved such as pomu, humpback, yellow tea, royal herbs… Forest animals with over 1000 species, including 59 rare species such as civet, chamois, golden monkey.
Tam Dao town today
In particular, Tam Dao resort is located at an altitude of more than 900m above sea level, the average temperature of the year is 18ºC, which is an ideal place for vacationers. This entire resort is located within the administrative boundaries of Tam Dao town. The name Tam Dao comes from the three highest mountains of the Tam Dao mountain range with the names Thach Ban (1,388m), Thien Thi (1,375m) and Phu Nghia (1,400m) seen rising above the sea of ​​clouds in the clear sky. beautiful days.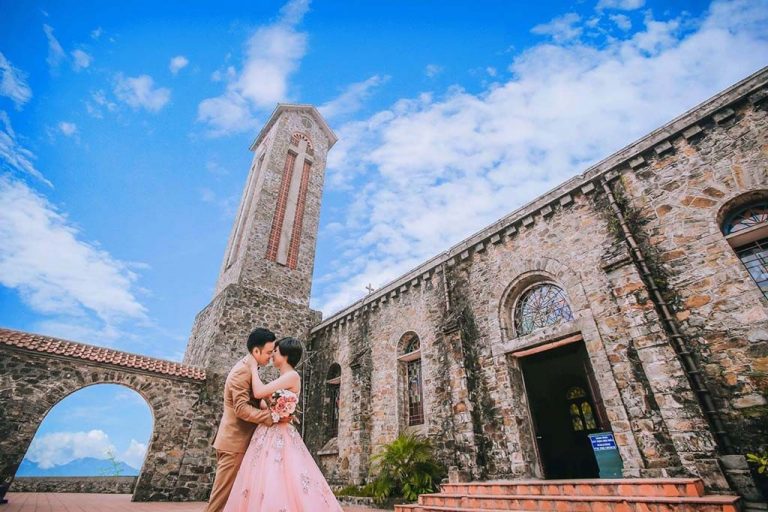 In which season to travel to Tam Dao?
The most reasonable is the summer, go to Tam Dao to avoid the heat of the North
Tam Dao has a majestic mountain landscape, covering a large Northern plain. The climate is cool all year round, with an average temperature of 18°C ​​– 25°C.
In the summer from May to September, the temperature in the delta provinces is often sultry from about 27°C-38°C, Tam Dao is an ideal resort with a clear rotation of 4 seasons in a day. This is the most ideal opportunity to visit Tam Dao.
Every weekend, Tam Dao is often crowded with tourists, so if you have free time, go on weekdays. At this time, hotel room rates are cheap, the number of tourists is small, suitable for rest and relaxation.
Guide to Tam Dao
Private vehicles
Motorcycle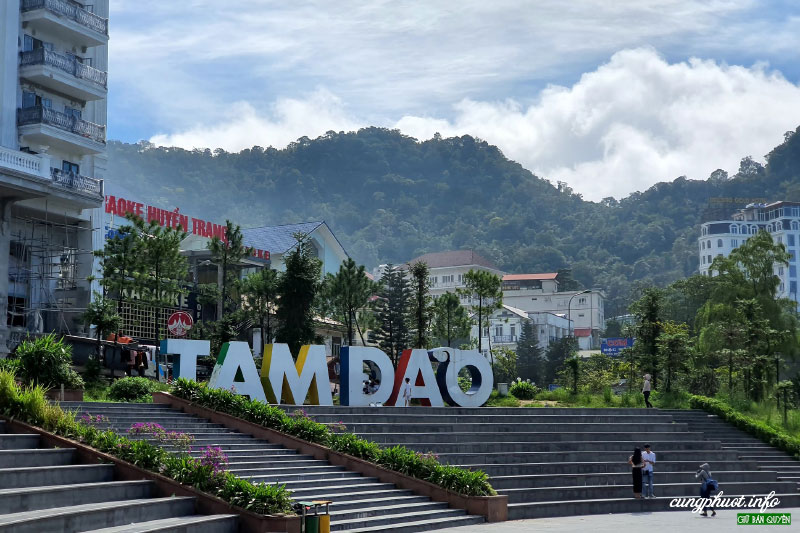 If you ride a motorbike, please limit your use of the scooter
From Hanoi, go to Pham Van Dong street (or ring road 3 straight up) then go to Thang Long bridge, motorbikes are not allowed on the 2nd floor of the bridge, so you should pay attention to the signposts to go downstairs. 1. Cross Thang Long bridge, go straight on Noi Bai street to Nam Hong 4 intersection (with an overpass crossing) you turn left in the direction to Me Linh (Phuc Yen), go straight this road follow the signpost to continue Go to Vinh Yen. At the beginning of the city, there will be a sign directing you to Tay Thien – Tam Dao.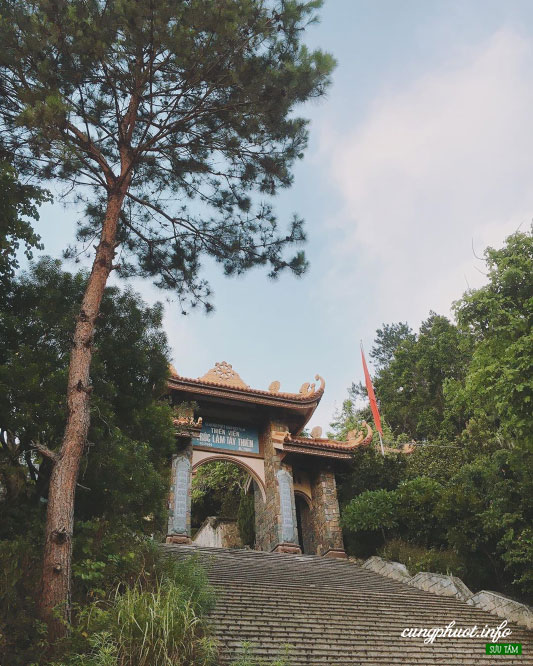 Note: It is not recommended to take a GA to Tam Dao if you do not have practical experience because the danger level is quite high. Geared cars when going downhill, setting low gear (1-2) itself is a way to reduce speed quite a lot, gas cars can't do that, so the inertia created when going downhill is very large, leading to you will having to use the brakes a lot -> increases the risk of burning the brakes leading to loss of control and an accident. Recently, there have been many accidents caused by riding a scooter when going downhill in Tam Dao, many of which are fatal or less severe, broken legs and broken arms.
Car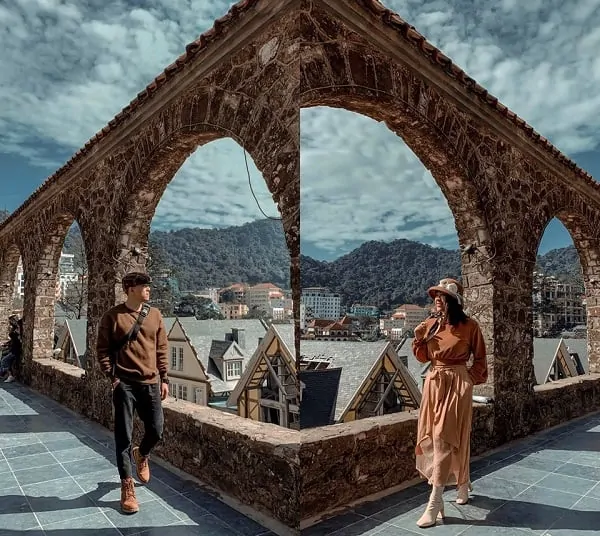 If you go by car on the weekend, you should decide to wait a few hours because of the traffic
If you go by car, go in the direction of Nhat Tan bridge, at the intersection of National Highway 2, turn right to Vinh Yen and then turn into Hanoi – Lao Cai highway, exit the highway at IC4 intersection (National Highway 2B intersection). then turn around and run straight along this highway. This is the fastest route to Tam Dao (avoiding many sections through residential areas in Phuc Yen, Vinh Yen, but will incur highway tolls).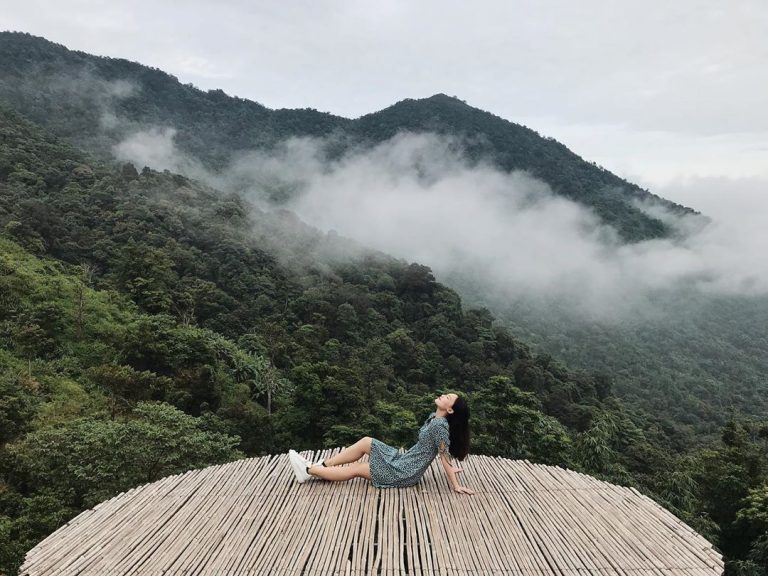 Public transport
In the past, to travel to Tam Dao by public transport, you may have to use many routes of Hanoi and Vinh Phuc buses combined to reach the foothills, then use motorbike taxis or taxis to reach the foothills. to the top. Currently, due to the large number of tourists coming to Tam Dao, there are correspondingly many high-quality bus operators specializing in running the Hanoi – Tam Dao route.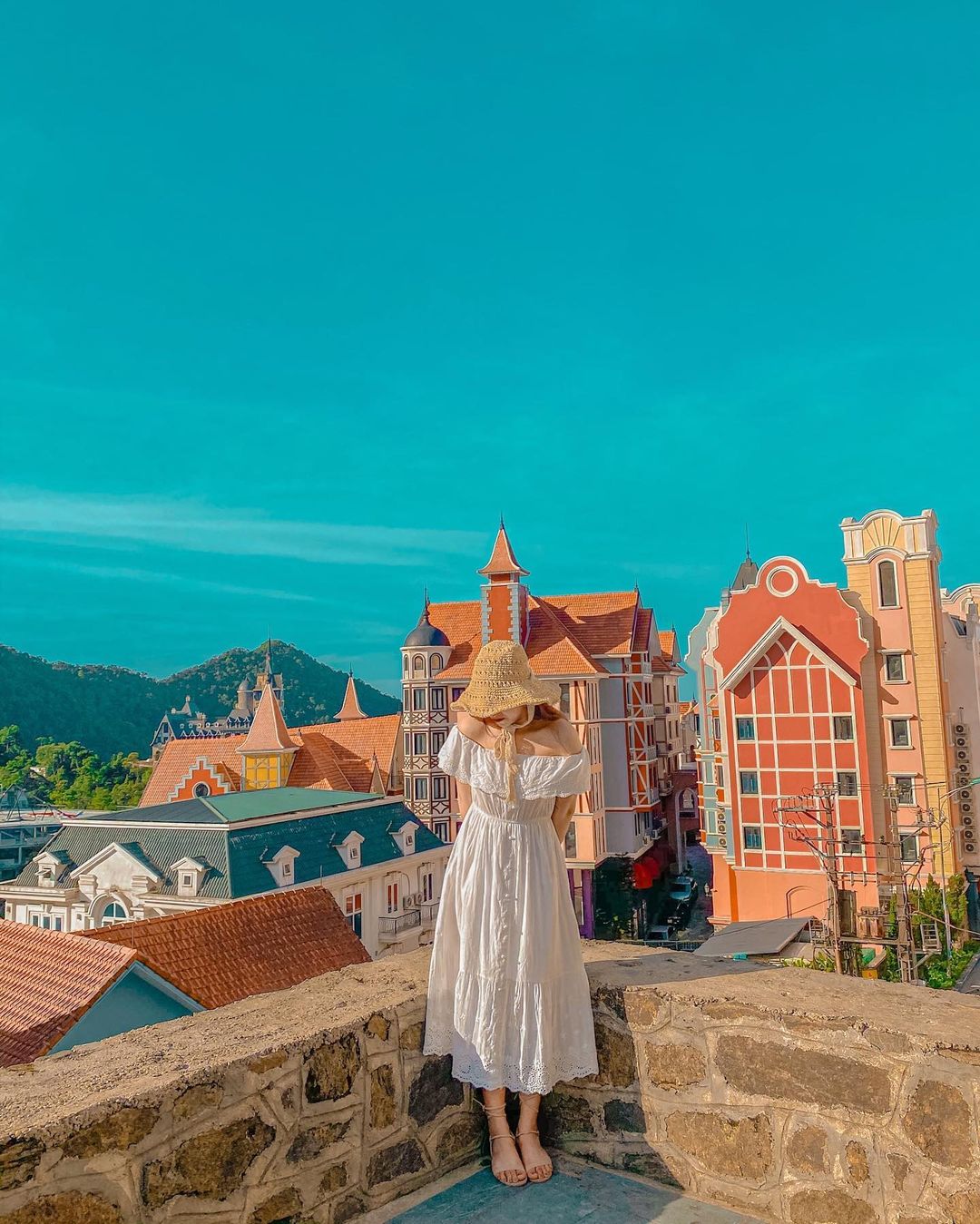 See more articles: High quality car to Tam Dao (Updated 11/2022)
Traveling in Tam Dao
If you are in the central area, you can walk around for convenience
Rent Motorcycles
Because the central area of ​​Tam Dao is relatively small, the locations are also far from each other, so in case you take a bus up here and want to travel conveniently, you can rent a motorbike by day to have transportation. transfer. The rental price can be calculated by the hour or by the day, depending on you negotiate with the car rental company.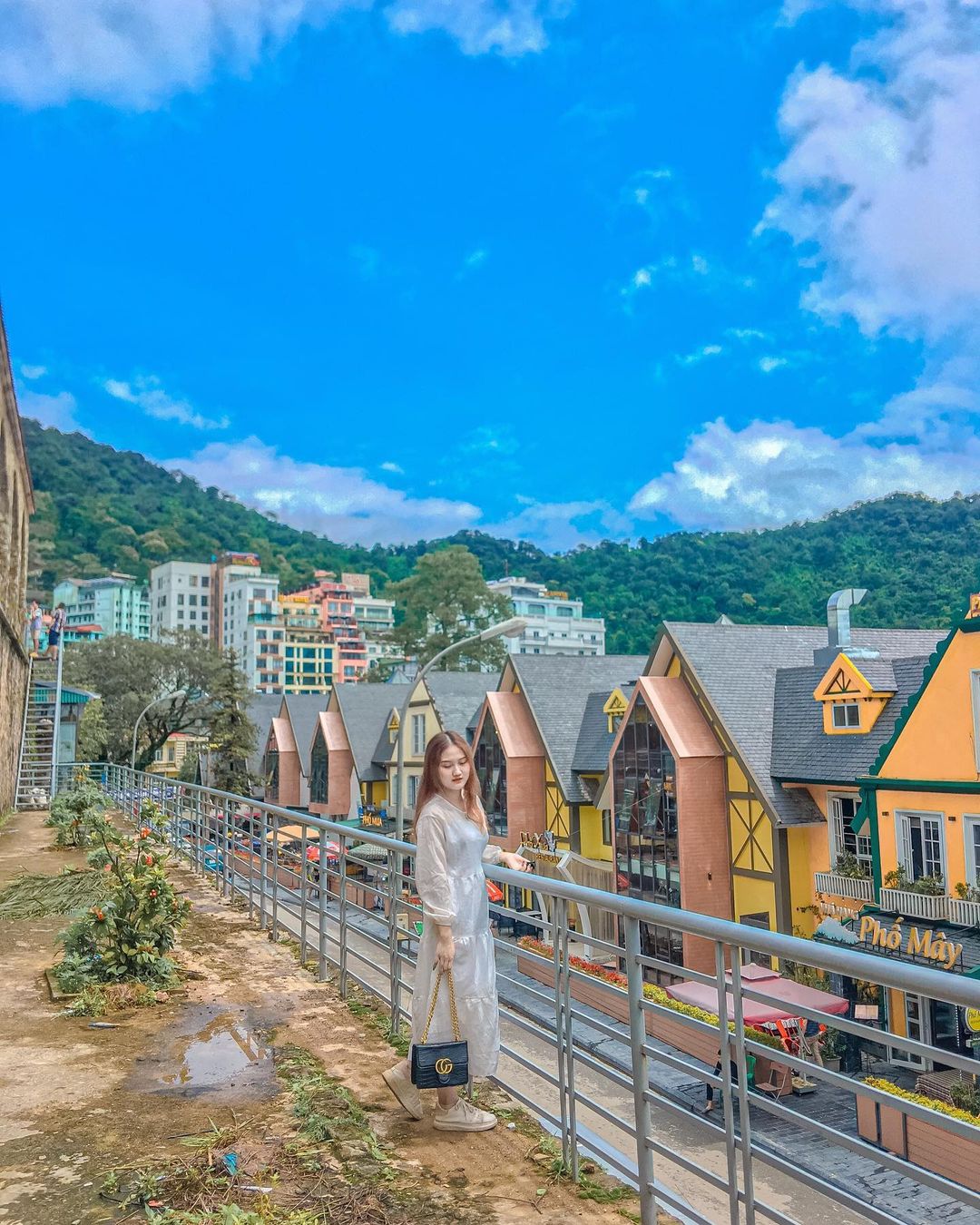 See more articles: Rent a motorbike in Tam Dao (Updated 11/2022)
Taxi
Taxis in Tam Dao are not as popular as at the foot of the mountain, most of the services are provided by local people using cars to do business. However, the taxi price is very high even for a very short distance, you should only use a taxi in case of traveling in a large group (for example, about 6-7 people, enough to sit on a 7-seater car), divided it will be suitable. more reasonable.
Motorbike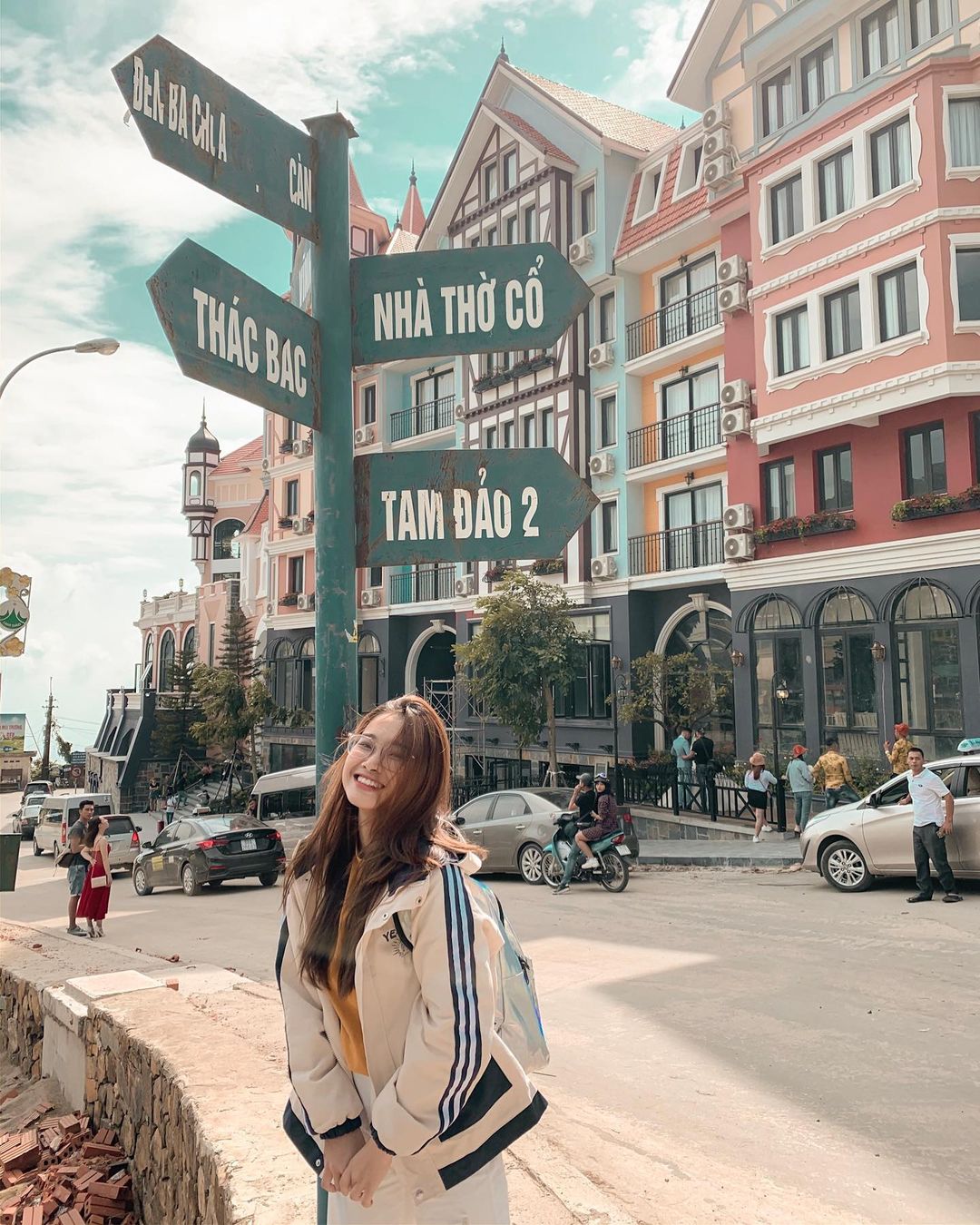 In contrast to taxis, motorbike taxis are suitable for you to travel as a single individual to move between points. However, you also need to negotiate the price carefully, to avoid being hacked or arguing after using the service.
Staying in Tam Dao
Hotel areas near the center are convenient to travel but do not have beautiful views
Often these hotels and motels were built in the past, located right around the center of the square area and surrounding streets. The advantage is that you will be quite close to the center, more convenient to travel. Hotels in this area usually have a slightly higher price.
Some good hotels in Tam Dao
Villa/Homestay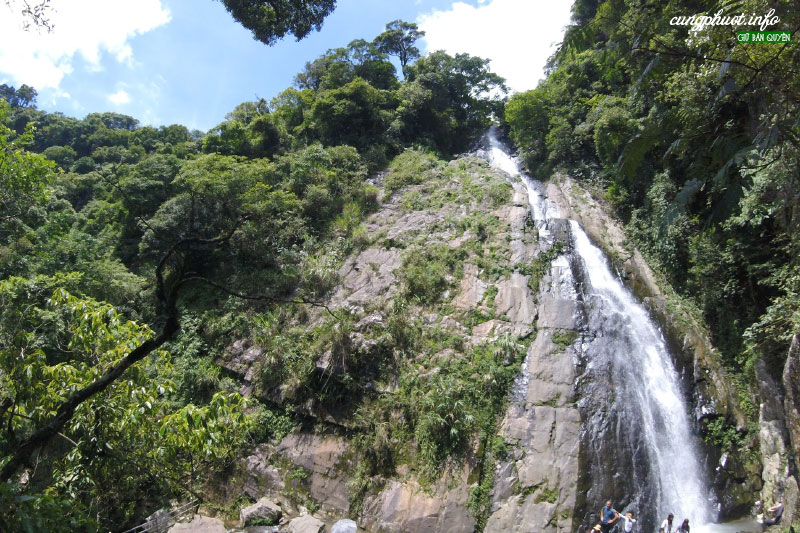 Nice homestays/villas are usually a bit far from the center
The number of tourists (especially young people) coming to Tam Dao is high, so the number of forms of accommodation in the form of villas//homestays has also increased equally rapidly. Places like this will often be built a bit far from the center (about 1-2km away) on spacious grounds, beautiful views, many facilities (swimming pools, photo check-in points…). If you go by private vehicle, it is very suitable in places like this.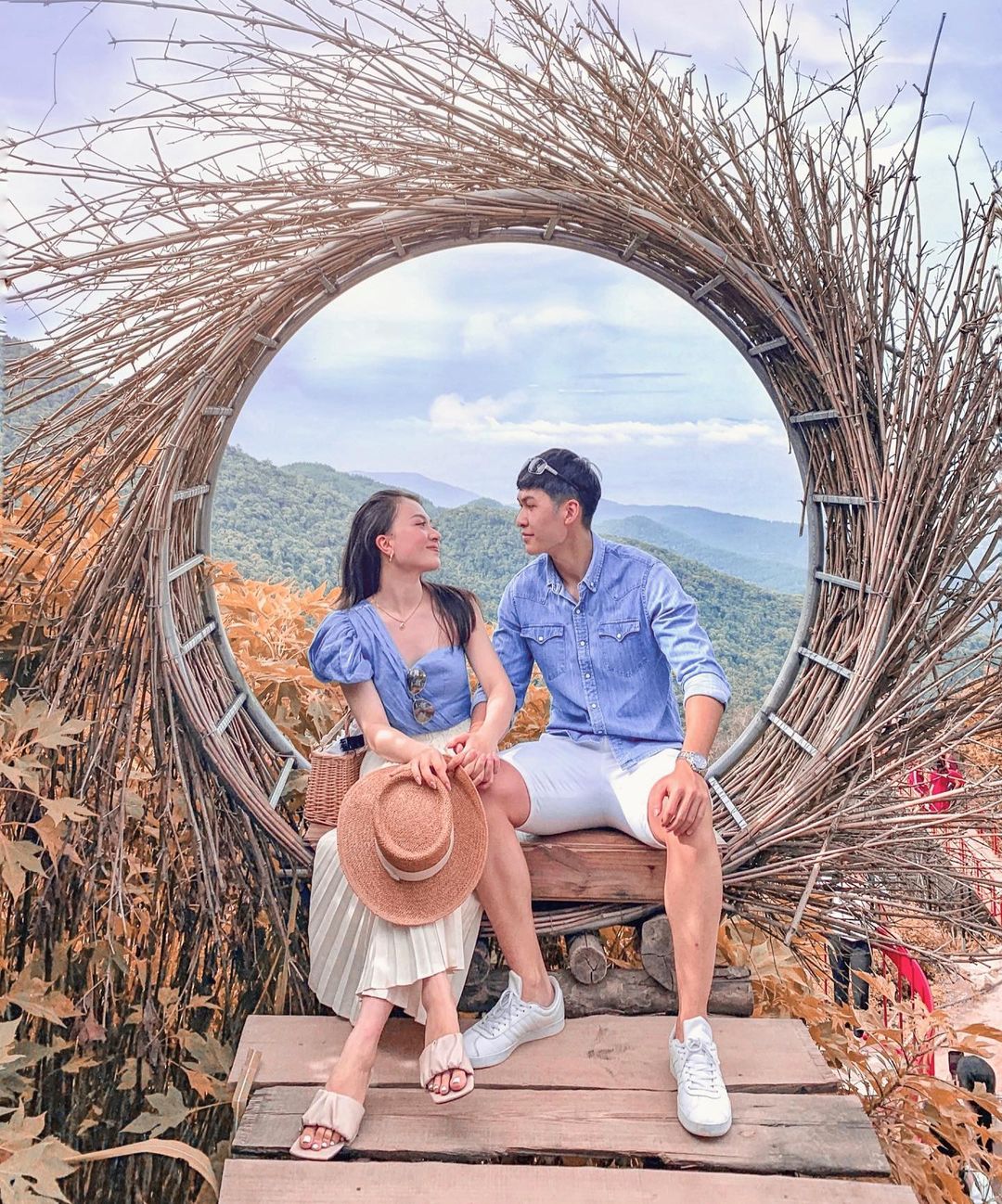 Sleeping in a tent
Many of you are often interested in bringing a tent to set up to sleep overnight, which is quite interesting in the cold weather of Tam Dao. In the past, you could go up to the heaven gate, go all the way into Tam Dao National Park to find vacant land and build, now due to the construction inside, this gate has been completely closed. can enter again. The area around Tam Dao town is almost empty, the roads under construction are quite dirty, so it is difficult to find a comfortable place.
Cost of going to Tam Dao
What to play when coming to Tam Dao
These places are arranged in order from the town center to the surrounding area and down to the foot of the mountain, you can go in turn or depending on your preference.
center Square
Tam Dao central square
The heart area of ​​Tam Dao is designed as a large area with a circular square, the highlight of which is the highlight of the word TAM DAO right above, this is the place where almost every visitor will stop by. commemorative photo.
Stone church
Ancient stone church in Tam Dao
According to documents, Tam Dao church was built from 1906 to 1912, located in the center of Tam Dao town, next to the road leading to the top of Thien Nhi mountain. At first, the French only built a model of a house on stilts with thatched roof, in 1937 the church was officially rebuilt and solidly built with stone and exists to this day. Architecturally, Tam Dao church was built of stone on a high slope in the Gothic architectural model. The building stands majestically and quietly. The lower floor of the building is spacious, with many walkways beside the large road, on both sides there are two stairs leading to the upper floor. The upper floor has a large courtyard with curved arches surrounding it, making it airy. Inside is a large church and right there is a towering bell tower standing in the sky.
Rock Cafe
Rock Cafe is located in the center of town, overlooking the square
Located right next to the church and overlooking the central square, the shop impresses with its bold European architectural style and cozy space in every corner. In addition to drinks, you can also enjoy European-style dishes here.
Tam Dao Heaven Gate
View from Tam Dao heaven gate
This is the high point where you can enjoy the panoramic view of Tam Dao tourist area, on days when the weather is clear and a bit chilly, you can see Tam Dao in the mist. From the church side, you go straight on the road ahead. This is also where you can buy tours to explore Tam Dao from the National Park management board.
Silver waterfall
The path down to Silver Waterfall is not too long, but it is steeply designed with steps lined with green stone. Because the road is open in the mountain, one side of the mountain and one side of the cliff, the road has handrails, there are a few places for visitors to stop. Currently, along the way down to the waterfall, especially on weekends, visitors come to visit all the way.
Also along this road, there are many rows of water, you can stop to rest at any time. Here the climate is cool, the trees are green and majestic. You are no longer fancy when you see the familiar wild birds and squirrels by the roadside. According to the locals, when it rains, the waterfall will be bigger and more beautiful. At this time, look at the white waterfall like a fairy's hair hanging down along the rocky cliffs in the middle of thousands of thousands. When it is sunny for a long time, the water will flow more gently.
Tam Dao Wind Shop
The cafe is famous for all visitors when coming to Tam Dao because it was built right on the cliffs, beautiful view, cool space. The shop does not have a roof, only using umbrellas, so on hot sunny days it will be a bit inconvenient. In addition, the restaurant does not have many tables, so if you want to find a nice place, remember to come early.
House of Cordyceps
Panorama of Tam Dao
From Quan Gio, you will continue to go up high, you will reach the area of ​​​​the house of Dong Trung Ha Thao, where you can have a panoramic view of Tam Dao.
Temple of Ba Chua Thuong Ngan
Chua Temple is the temple to worship Ba Chua Thuong Ngan, the most famous place of the whole Tam Dao. According to legend, at the beginning of the 20th century, when the French discovered this beautiful valley and turned it into a vacation place for their officials, they built roads. At that time, there was a Vietnamese subcontractor who spent money to build the Temple of God.
According to the tradition of local people and some documents, this is the place to worship Ba Chua Thuong Ngan. With a gentle slope, beautiful scenery, famous for being sacred, the temple of God attracts many visitors from all over the world. worship. The most attractive is on the first day of every month, on the full moon day of each month, the temple of God has a shrine. In the sound of drums, lutes, flutes, erhu, and the hustle and bustle of Chau Van ward, the voice through the micro-computer is as high and low as the narration, earnestness, and longing of the bowman, the ladies, the ladies. The beautiful dongsaeng in splendid clothes performed the displays of incense, flower dance, sword dance, horseback riding… very soft and skillful.
Tam Dao TV Tower
Located on the top of Thien Thi with an altitude of 1,375 m. The way up, though difficult, is romantic and poetic. Along the way up are orchids, chrysanthemums and other unnamed wildflowers that fill the path, emitting strange fragrances and brilliant colors. To get to the tower, visitors have to climb 1394 gently sloping stone steps, although not as far as the way to Yen Tu or Perfume Pagoda, but it is also an interesting journey.
Valley of flowers
About 1km from the center, this area is a valley planted with many kinds of flowers for those who like to take pictures can visit. However, you should note that if you go in the wrong season, there are no flowers to photograph.
Cau May Studio
The bridge is one of the highlights of Cau May Studio
Located on the same road to Tam Dao Belvedere Resort, this is one of the hot check-in points in Tam Dao in recent years. Many beautiful backgrounds immersing in nature will be the ideal background for your photos.
Sake Garden
Like Cau May, Sake Garden is also indispensable in the list of must-see destinations if you want to take beautiful pictures in Tam Dao. Sake Garden is designed with many vintage angles and gentle colors, blending with nature and surrounded by hundreds of years old pine forest.
Co Lo cafe
Co Strange is as "strange" as its name
The first impression of the shop is designed in the style of a wooden house, decorated in a vintage style. Especially the front yard with a dreamy view of Tam Dao hills and mountains, combined with a beautiful romantic green garden. You can enjoy coffee in the warm indoor space, or enjoy the airy, green space outside
Uncle Tay Thien Temple
According to the people's story, the origin of the Uncle's temple is Truong Sinh valley, here is a bowl of incense and a stone, it is said that he lived here, gathered and raised troops before sending his troops to the Mausoleum. . The temple was repaired by the management board and people together in 1993.
Temple of the Second King and Lady of the Tran Dynasty
Temple of the Second Kings of the Tran Dynasty
Located at kilometer 18 is the Temple of Nhi Vi Vuong Co in the Tran Dynasty. The main door of the temple has a pair of opposites, inscribed: "Vaning generations are handed down to display and save names. Memories burn like the moon". According to Ms. Tran Thi Nhu, 64 years old, the temple of Dia Mau, 12 girls of Son Trang, the harem to worship Co De Nhat and Co De Nhi – 2 daughters of Duc Thanh Tran.
According to legend, the Second Vuong Co (Vuong Ba), Dai Hoang Princess Tran Thi Tinh was the second daughter of Tran Hung Dao. Afraid of breaking the law of the Tran Dynasty (only marrying and selling in the royal family), the Holy Spirit let her be adopted, to facilitate marriage to Pham Ngu Lao. The temple ceremony was held on the same day as the Holy Tran ceremony, with a jubilant dongsaeng.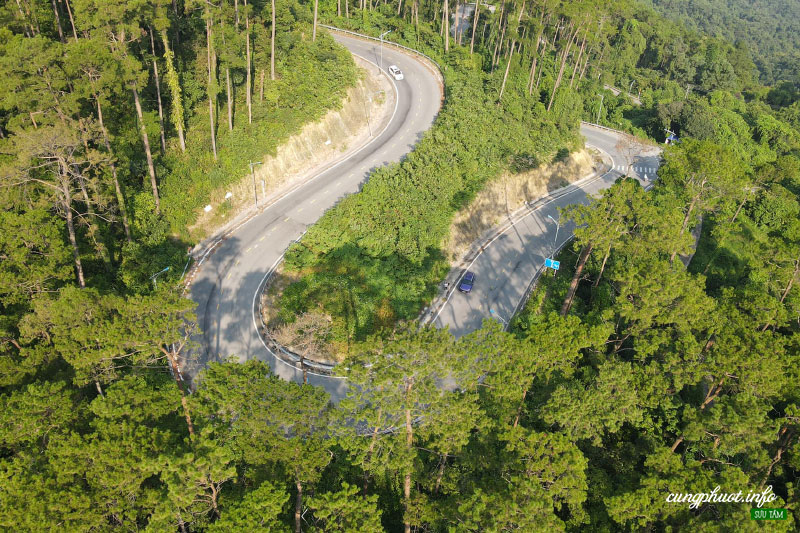 Tam Dao National Park
Gate to Tam Dao National Park
Tam Dao National Park is located entirely on the Tam Dao mountain range, a large mountain range over 80 km long, 10–15 km wide running in the direction of Northwest – Southeast. The garden is spread over three provinces of Vinh Phuc (Tam Dao district), Thai Nguyen (Dai Tu district) and Tuyen Quang (Son Duong district).
Currently, Tam Dao National Park has a number of tourist routes for visitors as follows
– Bird watching tour in Tam Dao National Park
– Tam Dao National Park – Navel Dragon – Pine Forest – Mom Cay Rock Beach – Xa Huong Lake
– Tam Dao National Park – Truong Rung – Navel Dragon – Bear Rescue Center
– Tam Dao National Park – Tam Dao town – Visit 3 mountain peaks
Bear Rescue Center
Bear Rescue Center is located in Tam Dao National Park
Located in Tam Dao National Park (Km 13) with an area of ​​​​about 12 hectares, Tam Dao bear rescue center is among the most modern in Asia, part of the project of Animals Asia Foundation (AAF). designed to qualify for the lifelong care of about 200 – 250 bears.
The Vietnam Bear Rescue Center is open to visitors on certain opening days of the month. Sightseeing tours are directly guided and presented by educational staff in English or Vietnamese. The center does not sell admission tickets, but you can freely donate and buy souvenirs to support bear care.
Because it is only open on a few days of the month, those who want to visit need to contact the center in advance via phone number 0211 353 9279
Trekking route in the garden
Trekking routes in Tam Dao National Park need a guide because it is easy to get lost here
Those who have trekked Tam Dao most admit that in Tam Dao there are unique roads that are worth exploring, even more attractive and adventurous than conquering Fansipan peak. Covering Tam Dao are forests that change continuously according to the height of the mountain, from pristine humid tropical forests with large trunks, large leaves, interlaced vines, to conifers, low trees and bushes. low humidity, secondary forest planted acacia, eucalyptus at the foot of the mountain and halfway up the mountain.
Near the top of the mountain, there are vast bamboo forests with small, firm, straight bodies, dense green leaves. Walking in the bamboo forest, there is a slight smog created by the altitude, giving you a feeling of floating floating around the space… There are many groups of treks going back during the day, but some groups will camp overnight. depends on the choice of trek route. Usually the camping site is near the top of the mountain (Thach Ban, Thien Thi) because from there you can see the plains at night.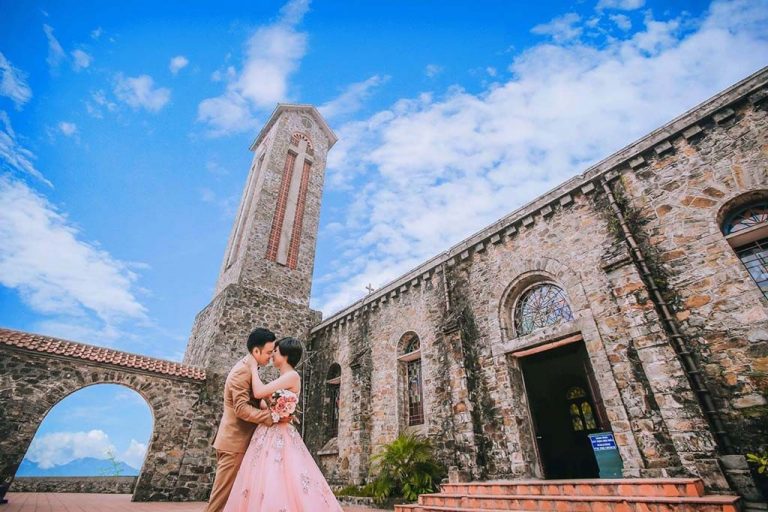 Hell Pagoda is not clear when built, but according to Le Quy Don's book Kien Van Tieu Luc, it is described as a square block of architecture, each side is about a foot long, the walls surrounding the temple are all made of stone. Normally, the two entrance doors are locked with a large iron lock and in the premises there is a stone clearly marked: Hell Temple (ie Hell Temple).
Truc Lam Tay Thien
Truc Lam Tay Thien Monastery
You can combine before going to Tam Dao to visit Truc Lam Tay Thien Zen Monastery. This is a Zen monastery of the Truc Lam Yen Tu Zen lineage located in Dai Dinh commune, Tam Dao district, about 85 km west of Hanoi. Along with Truc Lam Zen Monastery in Da Lat and Truc Lam Yen Tu Zen Monastery, Truc Lam Tay Thien Monastery is one of the three largest monasteries in Vietnam. Truc Lam Tay Thien Zen Monastery was built right next to the ancient Tay Thien scenic area (Tay Thien Pagoda, Tay Thien Mau Temple, Lang Thi Tieu, Co Temple, Cau Temple, Thong Temple, Silver Waterfall).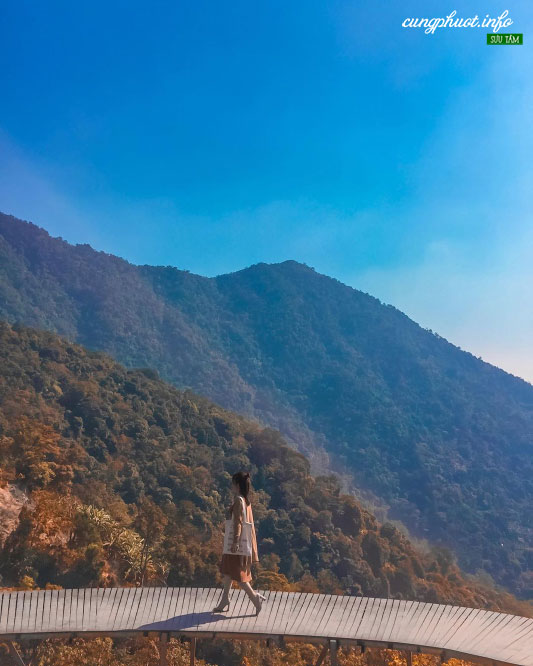 Tay Thien Monastery is a place for systematic Buddhist training, creating conditions for Vietnamese Buddhism to develop both in breadth and depth, and to promote exchanges with Buddhist lines of other countries. If you want to have a vegetarian meal with the temple, you can pre-register with the temple by phone number 0211 3814858. This is one of the interesting experiences if you have never participated in similar activities before. Vegetarian meals and activities with teachers for about 45 minutes.
What to eat in Tam Dao
Tam Dao Barbecue
Eating barbecue in the cold weather of Tam Dao is quite interesting
With a cool climate, Tam Dao is an ideal place to enjoy delicious grilled foods. In Tam Dao, it is not too difficult to find a popular barbecue restaurant, dishes such as beef rolls with cabbage leaves, beef rolls with needles mushrooms, beef rolls with chayote tops, grilled quail, grilled chicken, grilled pork skewers, eggs grilled, grilled rice…
Hot pot
In the evening, Tam Dao is cold, very suitable for eating hot dishes
Hot pot is actually available everywhere, but if it's not winter, eating hot pot is very…hot. Going to Tam Dao is different, with the cold weather every evening, you can comfortably eat hot pot, just like sitting in the middle of winter in Hanoi.
Vegetables and fruits of chayote
Tam Dao not only has a cool climate, many attractive tourist attractions, but the soil here is very suitable for growing Su Su vegetables. A special thing is that Su Su grown in Tam Dao town, after processing, still retains its natural green color, crispiness, sweetness and characteristic aroma, unlike any other Su Su growing region or region. So is Su Su. Boiled Su Su vegetables and fruits dipped with sesame salt and peanut salt are the favorite appetizers in all platters, whether it's ordinary people or luxury customers. In the menu of restaurants and hotels in Tam Dao, it is impossible not to have fried or boiled Su Su vegetables.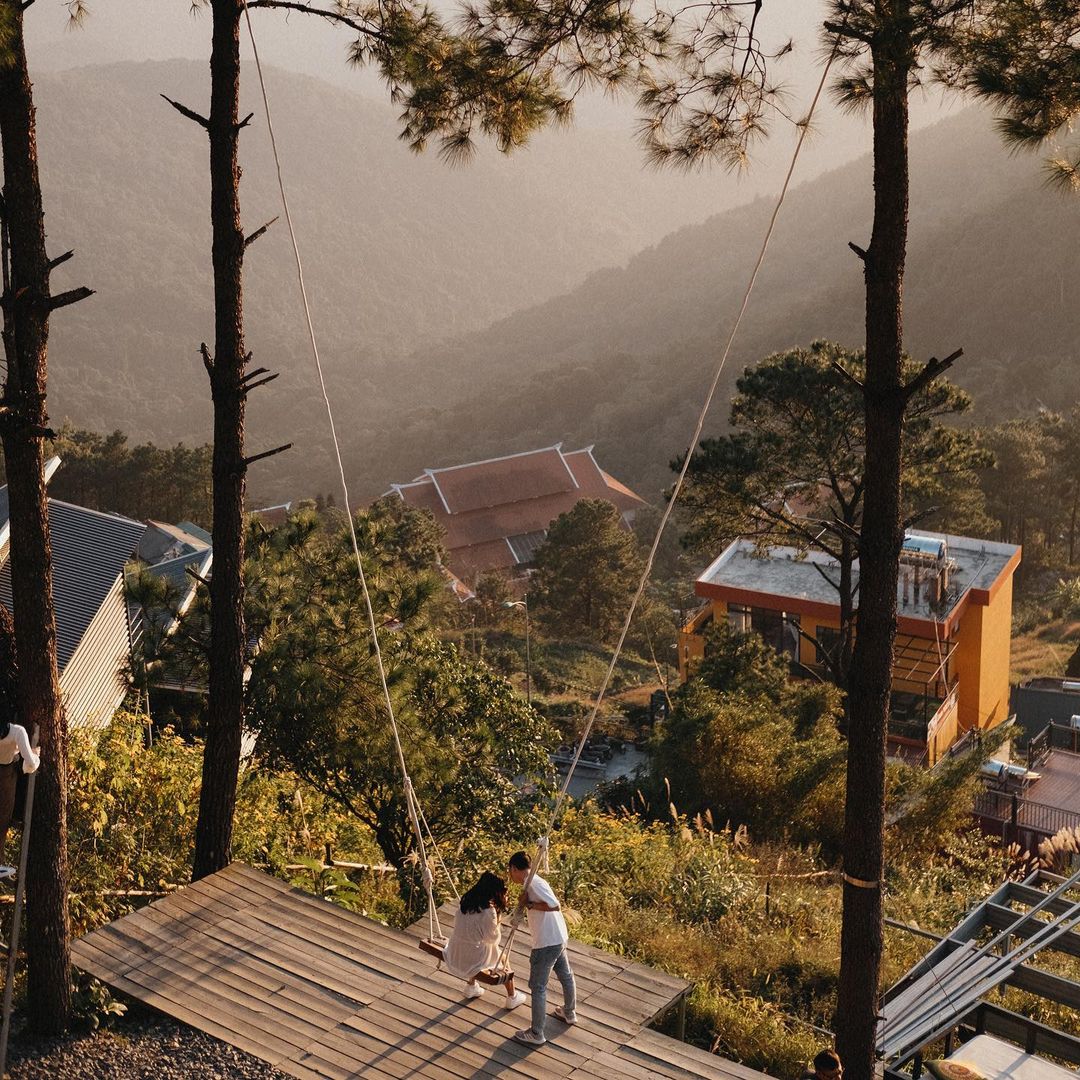 Tam Dao Grilled Chicken
Tam Dao chicken is mainly bamboo chicken, curry chicken, released on the mountain, because of the cold weather, the quantity is not much. So if you're not observant, you can easily eat soft, friable chicken that is imported and bought below, often sold in the market. Tam Dao chicken is very chewy and fragrant, made into many delicious dishes such as boiled, steamed, roasted, grilled… The most popular are grilled foil-wrapped chicken and honey-baked chicken.
Goby in Tam Dao stream
Tam Dao people use the method of damming livestock to develop natural stream goby. The goby selected for cooking is a sand goby, the size of a finger, a round, sturdy body, light yellow or golden in color. Nowadays, sand goby can't be found everywhere, so enjoying this fish in Tam Dao is a must-have experience for diners from all over the world. Sand goby can be processed into many different dishes, all of which are attractive thanks to the sweet aroma of fish meat.
Tam Dao travel schedule
The schedules below are suitable for those who use private cars, for those who use public transport, they should recalculate the timelines to suit their own schedules.
Hanoi – Tam Dao
Day 1: Hanoi – Tam Dao
About noon departing from Hanoi, it takes about 2 hours to reach Tam Dao, this time is on time for check-in, so there is no need to wander around. After checking in, put your things away and start going out. The first day you can go around Silver Falls, the Church, climb the TV Tower. Evening take a shower and rest, then walk around the square to eat barbecue. .
Day 2: Explore Tam Dao
Wake up in the morning to drink coffee, run up to Dong Chong Ha Thao area to see the whole view of Tam Dao. Next, you can visit beautiful places such as Cau May Studio, Sake Garden, etc. to take photos. In the afternoon, leisurely run back to Hanoi.
Hanoi – Tay Thien – Tam Dao
Day 1: Hanoi – Tay Thien – Tam Dao
From Hanoi, you depart early to Tay Thien, this area will have Tay Thien Pagoda and Truc Lam Tay Thien Monastery. About 2 hours from the departure time, you will go to Tay Thien Pagoda, buy cable car tickets to go up. on the top for fast. If you have a lot of time, you can climb the mountain to go to the temple, bring food to eat along the way for convenience.
Afternoon down the mountain, from Tay Thien pagoda, turn back and go up to visit Truc Lam Tay Thien Zen Monastery. The time here is about 1 hour is relatively comfortable for those who just visit, if you are interested in Buddhism and Zen Buddhism, you can spend more time to learn. From Tay Thien, go straight to Tam Island check in to rest Evening wandering around town enjoying barbecue in the cold weather of Tam Dao.
Day 2: Tam Dao – Hanoi
Get up in the morning for breakfast, visit Wind Shop or go to Heaven's Gate to enjoy a cup of coffee. Continue to visit Silver Waterfall, Church, if you like to exercise, you can climb the TV Tower, Ba Chua Thuong Ngan Temple. Lunch, check out of the hotel and then depart back to Hanoi.
Note when going to Tam Dao
There are a few small notes for you when traveling to Tam Dao, these notes are synthesized and drawn from the previous friends/groups, you do not have to follow but should read for reference.
If you plan to go on the weekend, you should book a room 3-4 days in advance to avoid having to rent a room at a high price.
Check or maintain the car carefully before going, most importantly, the 2 brakes must work well.
Do not ride a scooter unless you are sure and can ensure your safety when going downhill. Recently, Tam Dao often happens to have a lot of accidents due to the car losing its brakes when going downhill.
Bring enough cash to use because there are no ATMs on Tam Dao, if you need money you have to go down the mountain to withdraw.
Find on Google:
Tam Dao travel experience 2022
Tam Dao tourism in November
What is beautiful in Tam Dao in November?
review Tam Dao
Guide to Tam Dao self-sufficient
What to eat in Tam Dao?
Traveling Tam Dao by motorbike
Where is Tam Dao?
the way to Tam Dao
What to do in Tam Dao?
What is the best season to go to Tam Dao?
Tam Dao beautiful photography location
Tam Dao cheap homestay