Hanoi is the capital and the cultural center of Vietnam. Hanoi city tour It is a city of contrasts, where the old and the new, the traditional and the modern, the chaotic and the serene coexist. Hanoi has many attractions and activities that can satisfy any traveler's taste and interest. If you want to explore Hanoi at your own pace and convenience, renting a car is a great option. You can drive around the city, stop at any places you like, and enjoy the sights and sounds of Hanoi. In this blog post, we will give you some tips and information on how to rent a car to Hanoi city tour and what to do there.
How to Rent a Car to Hanoi City Tour
There are several ways to rent a car to Hanoi city tour, depending on your budget, preference, and group size. Here are some of the most common options:
Rent a car with a driver: This is the easiest and most comfortable way to get around Hanoi. You can book a car with a driver online or through a travel agency. The driver will pick you up from your hotel or airport, drive you around Hanoi, and wait for you while you visit the attractions. The price depends on the type of car, the distance, and the duration of the tour. You can expect to pay around 1 million VND ($43) for a 4-seater car or 1.2 million VND ($52) for a 7-seater car for a half-day tour.
Rent a self-drive car: If you are confident in driving in Vietnam and have an international driving license, you can rent a self-drive car and drive yourself around Hanoi. This gives you more flexibility and privacy, but also more responsibility. You will need to find a reliable rental company, check the condition of the car, fill up the gas tank, and follow the traffic rules. You will also need to pay for tolls, parking fees, and insurance. The price for renting a self-drive car ranges from 600,000 VND ($26) to 900,000 VND ($39) per day, depending on the type of car and the rental period.
Rent a carpooling service: If you are traveling alone or with a small group, you can join a carpooling service that connects travelers who want to share a ride around Hanoi. This is a cheaper and more eco-friendly way to rent a car to Hanoi city tour. You can find carpooling services on websites or apps like Dichungtaxi or GrabShare. You will need to register your trip details, such as your departure time, location, and destination, and wait for other travelers who have similar plans. The price for joining a carpooling service is usually around 200,000 VND ($9) per person for a half-day tour.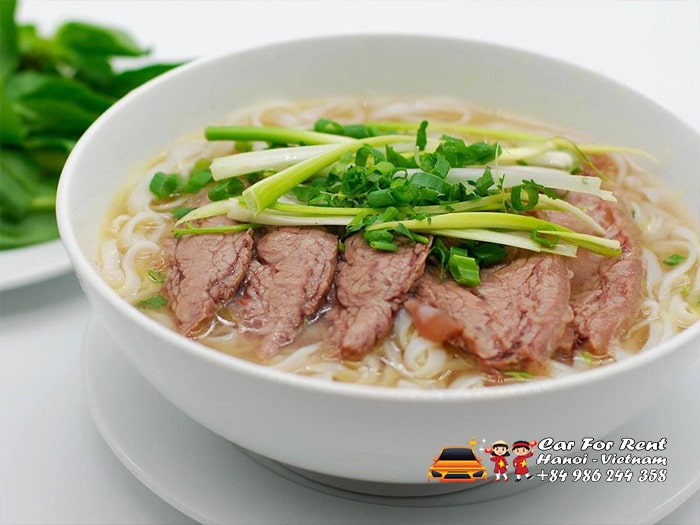 What to Do in Hanoi City Tour
Once you have your car ready, you can start your Hanoi city tour. Here are some of the best attractions and activities that you can do in Hanoi:
Visit the historical and cultural sites: Hanoi has many historical and cultural sites that reflect its rich history and heritage. You can visit some of the most famous ones such as Ho Chi Minh Mausoleum (the final resting place of Ho Chi Minh – the founding father of Vietnam), Temple of Literature (the first university in Vietnam), One Pillar Pagoda (a unique wooden pagoda on a single pillar), Hoan Kiem Lake (a scenic lake with a legend of a turtle god), or Old Quarter (a maze of narrow streets with ancient houses and shops).
Enjoy the culinary delights: Hanoi is also known for its diverse and delicious cuisine that can please any palate. You can enjoy some specialties such as pho (noodle soup with beef or chicken), bun cha (grilled pork with rice noodles and herbs), cha ca (fried fish with turmeric and dill), banh mi (Vietnamese sandwich with various fillings), or egg coffee (coffee with egg yolk and condensed milk). You can also try some street food such as nem ran (spring rolls), banh cuon (steamed rice rolls), banh xeo (crispy pancakes), or che (sweet soup).
Watch the water puppet show: Water puppetry is a traditional art form that originated in northern Vietnam. It is performed on a stage filled with water, where puppeteers manipulate wooden puppets using long rods under the water. The puppets depict scenes from Vietnamese folklore, history, or daily life. You can watch a water puppet show at Thang Long Water Puppet Theatre or Bong Sen Water Puppet Theatre.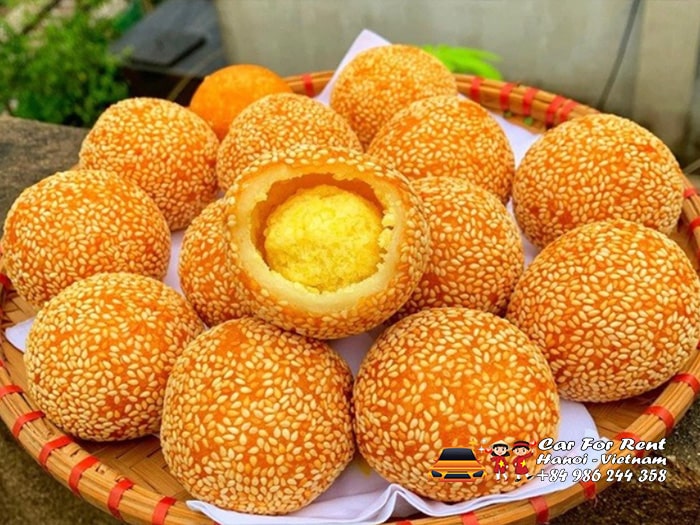 Shop at the markets: Hanoi has many markets that sell everything from clothes, accessories, souvenirs, electronics, to fresh fruits, vegetables, meat, and seafood. You can shop at some of the most popular markets such as Dong Xuan Market (the largest market in Hanoi), Hang Da Market (a market that sells fashionable items), Quang Ba Flower Market (a market that sells fresh flowers), or Long Bien Market (a market that sells local produce).
Contact us:
Car For Rent Hanoi VietNam
https://zalo.me/0986244358
Conclusion
Renting a car to Hanoi city tour is an ideal way to enjoy this vibrant city in Vietnam. You can choose from different types of cars and services that suit your needs and budget. You can also have fun exploring Hanoi's attractions and activities. Whether you are looking for history, culture, cuisine, or entertainment, Hanoi has something for everyone.