Bat Trang Pottery Village, Gia Lam, Hanoi
As a craft village with more than 500 years old, Bat Trang pottery village, Gia Lam, Hanoi preserves the traditional culture of Vietnam's ceramics village. This is also an ideal place for a weekend trip to see the artisans making delicate ceramic products and to mold the products to their liking.
The following article provides some information that is hopefully useful for you to visit and experience Bat Trang pottery village in Hanoi.
Bat Trang Pottery Village, Gia Lam, Hanoi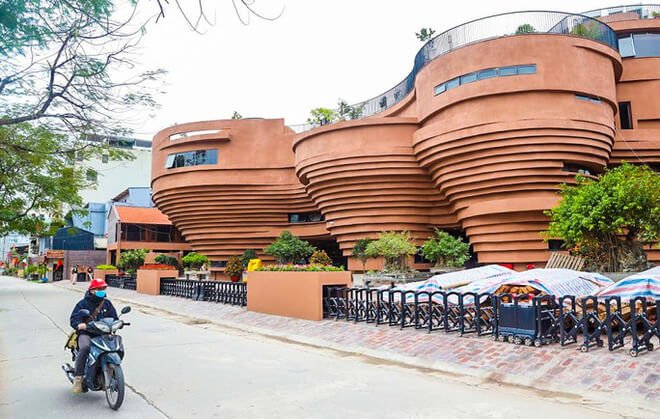 Introduction to Bat Trang pottery village
Where is Bat Trang pottery village?
Bat Trang Pottery Village is located along the Red River, in Bat Trang Commune, Gia Lam District, Hanoi.
Move to Bat Trang pottery village
Because it is not located too far from the center, you can choose to travel by private vehicle or bus (car 47) or by river (Red River tour through Bat Trang pottery village, Chu Dong Tu temple on weekends) to to the Pottery village.
See more: Hanoi tourism – 12 places, 5 specialties must experience when coming to the capital of a thousand years of civilization
Where is Bat Trang pottery village?
Contact us:
Car For Rent Hanoi VietNam
https://zalo.me/0986244358
History of Bat Trang pottery village
According to historical records, the time of formation of Bat Trang pottery village is counted in the 14th – 15th centuries. According to folk tales passed down the history of Bat Trang was formed before it was recorded in history books by On the way to the North Tong porcelain, 3 Thai students learned the pottery techniques of the people here and passed them on to the people in our country.
The 15th and 17th centuries were the period of the strongest development in the export of our country's ceramic industry, in which Bat Trang played the most important role.
Around the 18th and 19th centuries, the Trinh Nguyen dynasty introduced policies to limit foreign trade, since then ceramic products were no longer exported to the world market.
In the 60s of the 20th century, when the state was in the mode of forming cooperatives, in Bat Trang pottery village was also established Bat Trang ceramics factory, with workers working here. They have been practicing and creating in the pottery profession since then, creating a generation of famous ceramic artists such as Dao Van Can, Nguyen Van Khieu, Le Van Van, Le Van Cam…
When our country joined the market economy, the cooperatives were dissolved and replaced by companies specializing in this item, together with small production households, creating a Bat Trang pottery village. famous in our country.
What experiences do you have in Bat Trang pottery village?
Visit Bat Trang ancient village
Coming to Bat Trang Gia Lam pottery village, you should not miss Bat Trang ancient village with unique and ancient architecture. The means of transportation is also very unique, which is a rustic buffalo cart, you can enjoy the rustic, rural atmosphere.
What experiences do you have in Bat Trang pottery village?
Located at the end of Bat Trang pottery village (Gia Lam, Hanoi), Van Van house with its roof covered with trees contains more than 400 antique ceramic items from the 15th to 19th centuries. Vne
Coming to the ancient village, you can visit the ancient house of Van Van, communal house of Bat Trang village. As a wooden house more than 200 years old, Van Van ancient house is an architectural masterpiece including ceramic motifs, blue enamel pots, dragon jars, ceramic stamping molds, etc. from before the 15th century. Bat Trang village is the place to worship the Thanh Hoang and is also the place to hold festivals all year round. If you go to Bat Trang ancient village on the right occasion of the festival, you can discover a very unique and bustling culture.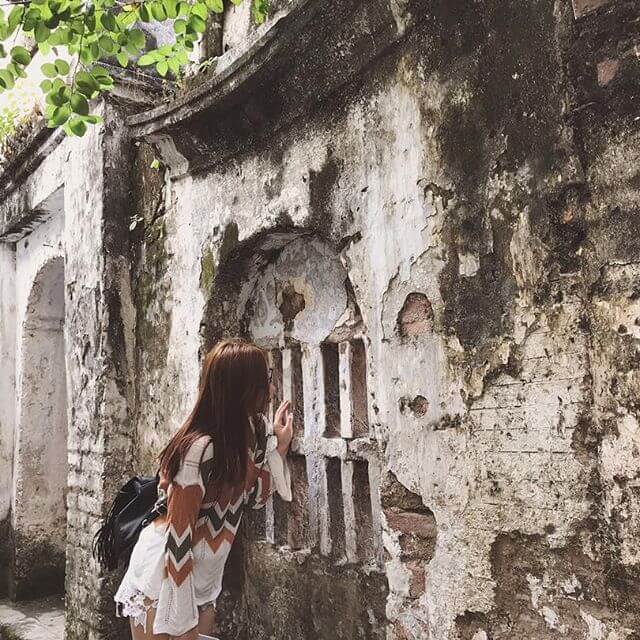 Discount codes for airline tickets, hotel rooms
Pottery yard
The experience of kneading products made from ceramics and porcelain enamel is something that every visitor is extremely excited about. Just spend 40-60k, you can freely create finished products from clay and turntables. Besides, you will receive dedicated instruction from skilled potters right in Bat Trang pottery village.
What experiences do you have in Bat Trang pottery village?
Experience kneading ceramic products yourself. St
Bat Trang Pottery Market
The Pottery Market is a place where you can find a wide variety of products, ranging from designs and sizes… The stalls at the pottery market sell souvenirs, dishes, cups, art decorations, and wares. worship… extremely beautiful. All products here are created by the hands of famous artisans. You can observe and film the process of them kneading ceramics right at the mini ceramic courtyards in the market.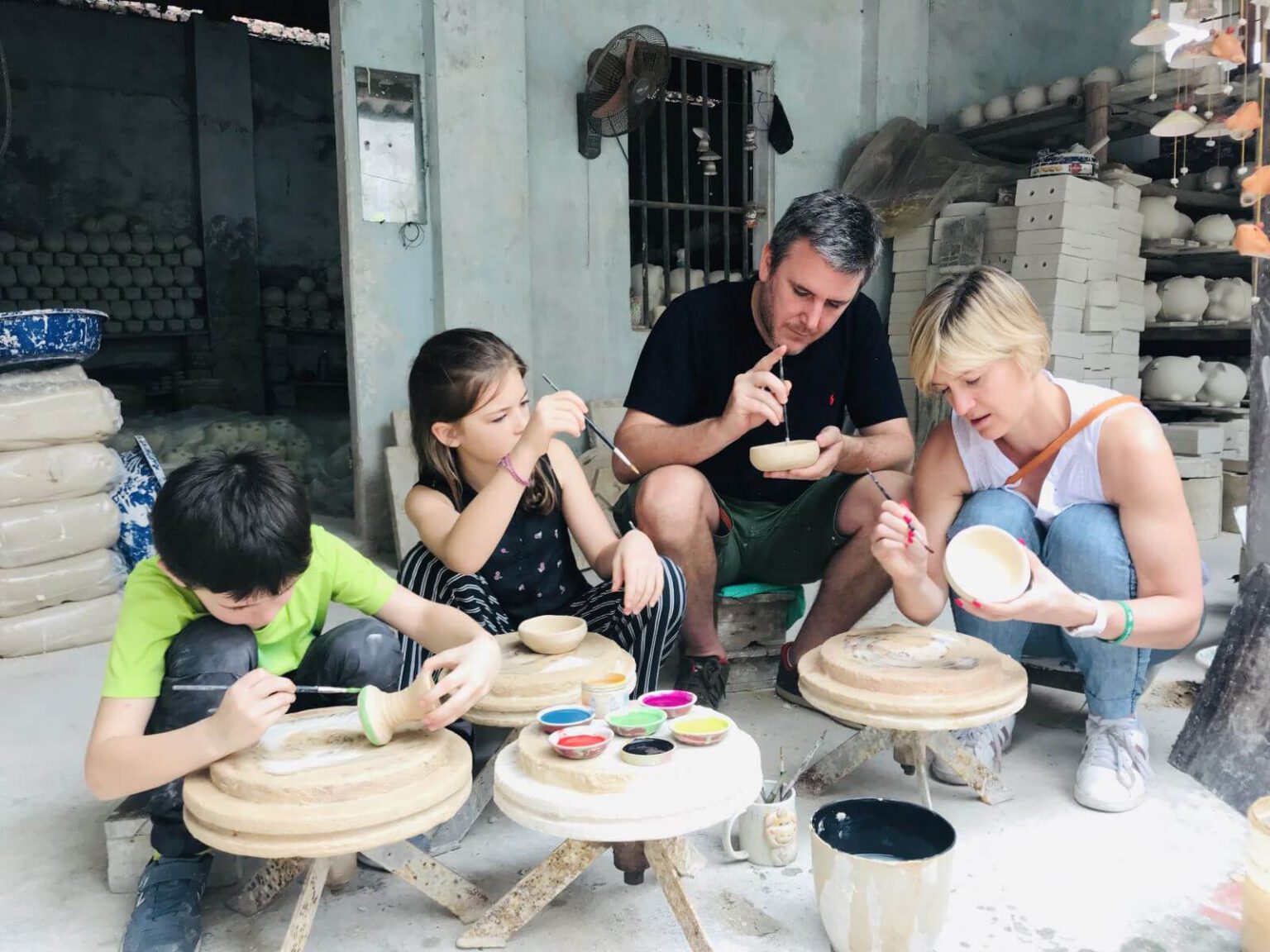 Check-in point "sucks like" at Bat Trang pottery village
Pottery market and in front of the pottery shops in the village
The stalls are full of products, the ceramic walls… are considered as traditional but ideal places to take photos, because hundreds of lovely ceramic items, attractive colors are great backgrounds for pictures. virtual live photo.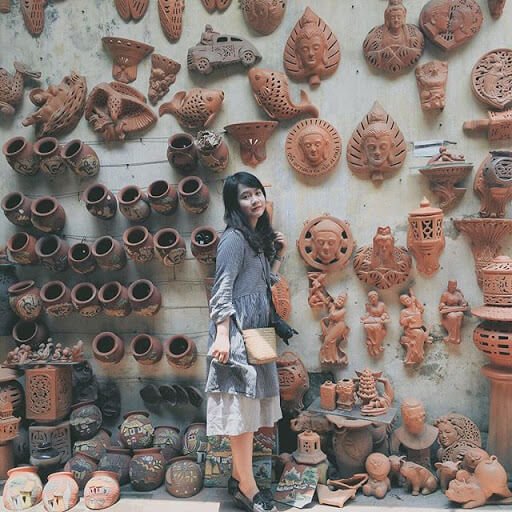 Small alley in the village
Weaving through the small alleys in the village, you can easily find the right backdrop because of the ancient, rustic and extremely rustic like time standing still.
Center for Essence of Vietnamese Craft Village
As an architectural complex located in a land area of 3,700 m2, with one side facing Bat Trang village, this unique architectural work has 7 vortex blocks outside, representing 7 ceramic turntables (a tool) indispensable part of traditional pottery making).
To serve tourists who actively travel with a route from Hanoi to Bat Trang Pottery Village and back to Hanoi. We provide shuttle service for passengers moving around Hanoi and airport pick-up,
please contact our Hotline: +84 986 244 358  immediately to book a car.