Hai Phong is a coastal city in the north of Vietnam. It is known for its port, industrial zones, and historical and cultural attractions. Hai Phong is also a gateway to some of the most beautiful destinations in Vietnam, such as Cat Ba Island, Lan Ha Bay, and Do Son Beach.
If you want to explore Hai Phong and its surroundings at your own pace and convenience, renting a car is a great option. You can drive along the coastal roads, stop at any places you like, and enjoy the sea breeze and scenery. In this blog post, we will give you some tips and information on how to rent a car to Hai Phong and what to do there.
How to Rent a Car to Hai Phong
There are several ways to rent a car to Hai Phong, depending on your budget, preference, and group size. Here are some of the most common options:
Rent a car with a driver: This is the easiest and most comfortable way to get to Hai Phong. You can book a car with a driver online or through a travel agency. The driver will pick you up from your hotel or airport, drive you to Hai Phong, and wait for you while you explore the city and its surroundings. The price depends on the type of car, the distance, and the duration of the trip. You can expect to pay around 2.5 million VND ($109) for a 4-seater car or 3 million VND ($130) for a 7-seater car for a one-day trip.
Rent a self-drive car: If you are confident in driving in Vietnam and have an international driving license, you can rent a self-drive car and drive yourself to Hai Phong. This gives you more flexibility and privacy, but also more responsibility. You will need to find a reliable rental company, check the condition of the car, fill up the gas tank, and follow the traffic rules. You will also need to pay for tolls, parking fees, and insurance. The price for renting a self-drive car ranges from 1.2 million VND ($52) to 1.8 million VND ($78) per day, depending on the type of car and the rental period.
Rent a carpooling service: If you are traveling alone or with a small group, you can join a carpooling service that connects travelers who want to share a ride to Hai Phong. This is a cheaper and more eco-friendly way to rent a car to Hai Phong. You can find carpooling services on websites or apps like Dichungtaxi or GrabShare. You will need to register your trip details, such as your departure time, location, and destination, and wait for other travelers who have similar plans. The price for joining a carpooling service is usually around 450,000 VND ($20) per person for a one-way trip.
What to Do in Hai Phong
Once you arrive at Hai Phong, you will have plenty of things to do and see. Here are some of the highlights:
Visit the historical and cultural sites: Hai Phong has many historical and cultural sites that reflect its rich history and heritage. You can visit some of the most famous ones such as Du Hang Pagoda (the oldest pagoda in Hai Phong), Nghe Temple (a temple dedicated to Le Chan – the founder of Hai Phong), Hang Kenh Communal House (a beautiful wooden house with intricate carvings), or Opera House (a French-style building that hosts cultural events).
Explore Cat Ba Island: Cat Ba Island is the largest island in Lan Ha Bay and one of the most popular destinations near Hai Phong. You can drive from Hai Phong to Cat Ba Island by taking a ferry or a speedboat. Cat Ba Island has many attractions and activities such as Cat Ba National Park (a biosphere reserve with diverse flora and fauna), Cat Co Beach (a sandy beach with clear water), Cannon Fort (a historical site with panoramic views), or Hospital Cave (a secret cave that served as a hospital during the war).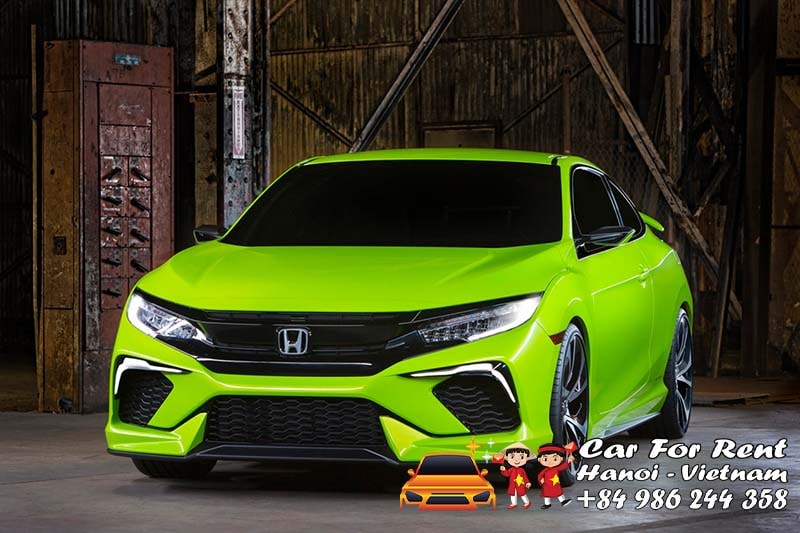 Enjoy Lan Ha Bay: Lan Ha Bay is a stunning bay that is part of Ha Long Bay but less crowded and more pristine. You can enjoy Lan Ha Bay by taking a cruise or kayaking tour from Cat Ba Island or Hai Phong. Lan Ha Bay has many islands, caves, lagoons, and fishing villages that you can explore and admire. You can also swim, snorkel, fish, or relax on the boat.
Relax at Do Son Beach: Do Son Beach is a popular beach resort near Hai Phong. You can drive from Hai Phong to Do Son Beach in about 30 minutes. Do Son Beach has many hotels, restaurants, bars, and entertainment facilities that cater to different tastes and budgets. You can relax on the beach, enjoy the sea view, play some water sports, or join some nightlife activities.
Contact us:
Car For Rent Hanoi VietNam
https://zalo.me/0986244358
Conclusion
Renting a car to Hai Phong is an ideal way to enjoy this coastal city in Vietnam. You can choose from different types of cars and services that suit your needs and budget. You can also have fun exploring Hai Phong's attractions and activities. Whether you are looking for history, culture, nature, or relaxation, Hai Phong has something for everyone.