The following most complete and complete Do Son Hai Phong travel experience will help everyone plan their travel, eat, sleep more easily and conveniently with a full set of extremely detailed itineraries!
Coming to one of the leading tourist attractions in the North, the following Do Son Hai Phong travel experience is a secret for me to plan and prepare for the journey to discover this land from A-Z, no omit any charming destination.
1. Where is Do Son? Overview of Do Son
Do Son is a district in Hai Phong, located about 20 km from the city center to the Southeast and about 120 km from Hanoi. This is a resort with many beautiful beaches, attracting many tourists from all over the world to visit, swim and climb mountains.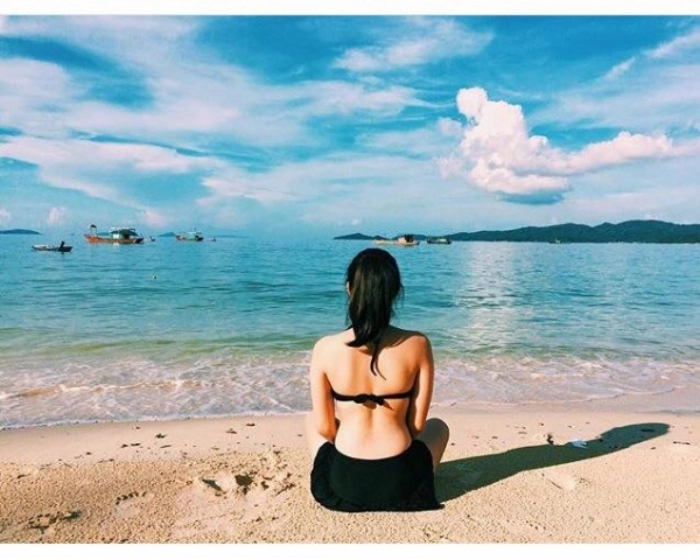 2. When is it reasonable to travel to Do Son Hai Phong?
According to my Do Son Hai Phong travel experience, there are two most suitable times to visit:
Contact us:
Car For Rent Hanoi VietNam
https://zalo.me/0986244358
From April to October: At this time, the sea water is clear and cool, perfect for tourists to come to relax and cool off in the summer.
The first occasion of the year: This is the right time to experience a series of festive activities continuously taking place in Do Son in particular and Hai Phong in general.
3. How to go to Do Son Hai Phong tourist area
3.1. By personal means
Car: My family travels by car, it only takes about 2 hours for the route from Hanoi, following the Hanoi – Hai Phong highway, to the intersection with TL 353 and then to Do Son.
Motorbike: If you want to travel by motorbike, people can take the National Highway 5 to Hai Phong, however, because this route has many containers, the roads are also degraded, potentially dangerous, so many people People choose to buy train tickets with tickets to park motorbikes by train from Gia Lam station. When coming to Hai Phong station, it is easier to use a motorbike to move to Do Son.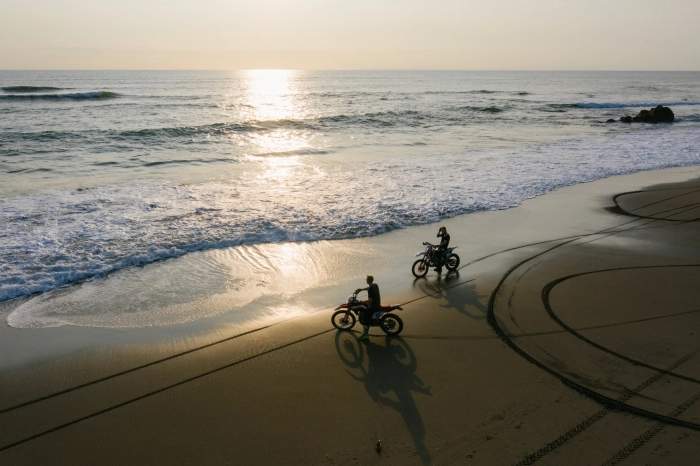 3.2. By public transport
If you don't like the effort of self-driving, depending on the distance and starting point, everyone should refer to the Do Son Hai Phong travel experiences of those who have gone before to choose one of the following means to be reasonable:
Train: According to my research, from Hanoi to Hai Phong, there are 4 trains departing from Long Bien station and Hanoi station, it takes about 2.5 – 3 hours with ticket price from 50,000 – 100,000 VND/way .
Bus: At Nuoc Ngam bus station and Gia Lam bus station, there are many buses running through Hai Phong so that visitors can freely choose at any time, the fare is from 100,000 – 200,000 VND/way.
Airplane: Hai Phong already has Cat Bi airport to serve flights from most of the major cities in Vietnam from the central region onward. Normally, the cost of air tickets is usually in the range of 1,000,000 VND – 1,500,000 VND/way.
4. How to move to Do Son tourist area?
Taxi: If traveling in a group of 3-4 people, especially a female group, then a taxi is the most convenient choice because dividing the cost based on per capita is not too expensive.
Renting motorbikes and bicycles: You will be proactive about the journey, but you must know the way, plan a clear schedule to be able to move. If going by bike, it also requires more endurance, only suitable for those who like to exercise.
Taking a tram: In remote locations, renting a tram will be very comfortable and convenient, people can also enjoy sightseeing along the way.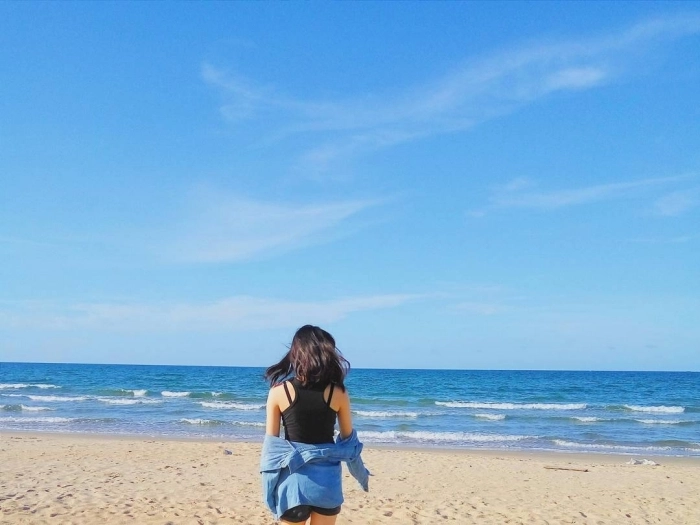 5. Where is a good place to go to Do Son?
According to tourism experience Do Son Hai Phong, this place develops in tourism, so there are many different hotels and resorts. However, if you want to choose a high-class resort, you can consider Melia Vinpearl Hai Phong Rivera and Sheraton Hai Phong like your family. Although they only stayed for a short time, the whole family was satisfied with the best accommodation conditions, full facilities and quality services here.
People can refer to the following 2 5-star hotels:
5.1. Melia Vinpearl Hotel Hai Phong Rivera
Melia Vinpearl Hai Phong Rivera is a 5-star hotel located within the Vinhomes Imperia campus. Possessing a prime location convenient to move, plus a luxurious and elegant design in the French neoclassical style, these are the attractions that attract our family the most at first sight, not to mention. countless "luxury smooth" facilities such as a large outdoor swimming pool, luxurious rooms, spacious views …
Vinpearl Hotel Rivera Hai Phong is an extremely memorable destination, making the family's Do Son Hai Phong travel experience more complete.
Melia Vinpearl Hai Phong Rivera is an extremely memorable destination, making my family's Do Son Hai Phong travel experience more complete.
>>> Check the room and book Melia Vinpearl Hai Phong Rivera at the official website as soon as possible, the more preferential price everyone will receive.
5.2. Sheraton Hai Phong
Another hotel choice in Do Son Hai Phong that many people love is Sheraton Hai Phong. This place stands out with its modern and classy architecture, up to 45 floors high, has a luxurious 4-season swimming pool, owns a series of restaurants and bars with "expensive" views covering the whole city with beautiful restaurants. Check-in corner "beautiful bag".
Vinpearl Hotel Imperia Hai Phong is one of the hotels in Do Son near the sea when it only takes you about 30 minutes to move to the beach.
Sheraton Hai Phong is one of the hotels in Do Son near the sea when it only takes you about 30 minutes to move to the beach.
>>> Book Sheraton Hai Phong with special price today
6. Do Son Hai Phong travel experience: Interesting spots for tourists to explore
6.1. Fun spots in Do Son
Hon Dau Island: We also do not forget to visit the temple of Nam Hai Than Vuong and the ancient lighthouse over a hundred years old when taking a boat to Hon Dau island. The wild and simple beauty of this place also leaves a strong impression in people's hearts.
Do Son Beach: Do Son Hai Phong travel experience without going out to enjoy the beaches here is a "waste of love". The smooth, long sandy beach, clean and comfortable services, combined with many fun activities make Do Son Hai Phong beach always crowded.
Dragon Stream: It is not natural that people have a saying "Dragon spring water is both clear and cool / Do Son road is very sandy and easy to walk", you have to personally experience the cool taste of the water oozing from the heart of Ngoc Mountain to understand. something special here.
Palace of King Bao Dai: This unique work has a campus of nearly 3,700m2, located on the top of a hill 36m high, designed in French architecture and retains its shape until today.
6.2. Delicious food at Do Son Hai Phong tourist area
Do Son jellyfish salad: This is a very delicious salad that our whole family is passionate about, only available during jellyfish season. The piece of jellyfish is sliced ​​to the mouth, fresh and crispy, mixed with vegetables and spices, sprinkled with a little sesame, and is extremely mouth-watering.
Seafood: According to the travel experience of Do Son Hai Phong without tasting seafood, especially surface types, crabs, clams and squid… it's a pity here. Do Son seafood has a strong smell of the sea, is thicker and sweeter than meat.
Banh cuon with shrimp filling: Banh cuon here has the most attractive feature which is the filling made of shrimp, which is big, crispy and sweet. When eaten with sweet and sour spicy sauce, it is a true "tongue swallowing" experience.
Crab Banh Da: The specialty of Hai Phong crab rice paper is famous for being quite plump with a variety of delicious foods that are harmoniously combined in a bowl of rice paper including field crab, fried rice, tortillas, shrimp, fried onions… Combined with the spicy taste of chili peppers and the mild sourness of kumquats, served with crispy crackers, just thinking about it makes me hungry.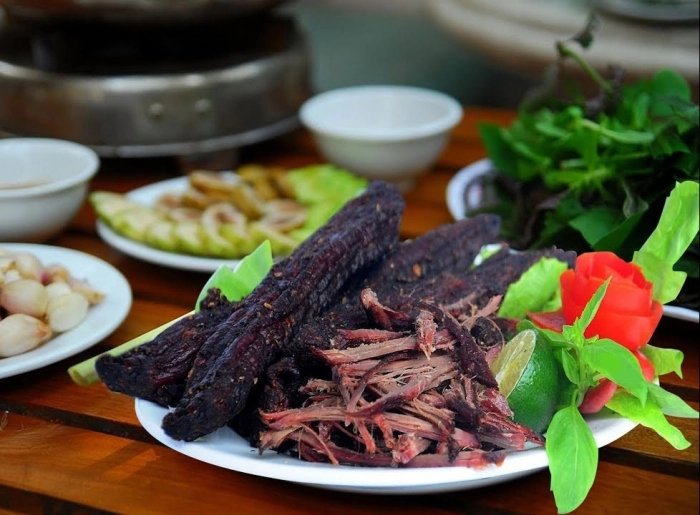 7. Do Son Hai Phong travel experience should buy as a gift?
After eating and drinking Do Son has died, choosing the following specialties as gifts for family, friends or colleagues is also a reasonable choice for everyone to refer to.
7.1. Buffalo meat
Do Son Hai Phong travel experience is to visit a full place around the time of the famous buffalo fighting festival, you can buy meat from fighting buffaloes, which is considered a symbol of bringing good luck to yourself and your family. family. However, this type of meat is not only very difficult to buy because of the large queues, but also has a high price, everyone should consider.
7.2. Beef jerky
This is a typical type of spring rolls of Hai Phong, which is elaborately prepared from the preparation of the freshest pieces of meat, wrapped with banana leaves in a discreet manner. The standard pork chop must be crispy and chewy, with the pungent taste of pepper, combined with chili sauce, it is delicious to eat alone.
7.3. Bang La's great-great-grandson sauce
The experience of going back to Do Son is definitely having to bring a bottle of Bang La great-grandson sauce for the family to use or give everyone as a gift. This fish sauce dish is likened to "Cinderella" with a special sweet taste, different from other fish and squid-based sauces, making gourmets extremely popular.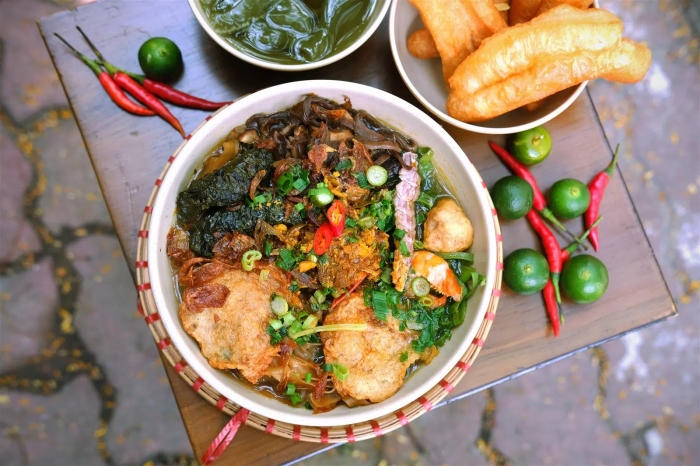 8. Refer to Do Son travel schedule 2 days 1 night
Many people often travel to Do Son for 1 day, but my family chooses a 2 day 1 night schedule to be more comfortable in time and visit many destinations. Everyone can refer to the following schedule to know more about what is good about Do Son tourism.
Day 1: From Hanoi to Hai Phong – City tour
Driving by car from Hanoi to Hai Phong takes 2 hours.
At Hai Phong station, stop for lunch and check-in photos.
Check in at Melia Vinpearl Hai Phong Rivera Hotel at 14:00, store your luggage, enjoy a round of attractive amenities. In order not to miss any experience, refer to Experience Melia Vinpearl Hai Phong Rivera with perfect 5-star service.
Go to Do Son beach area 2 to swim in the sunset.
Return to the city to have dinner at a restaurant, discover famous specialties such as crab cakes, jellyfish salad, shrimp rolls…
Day 2: Visit Hon Dau island – Seafood feast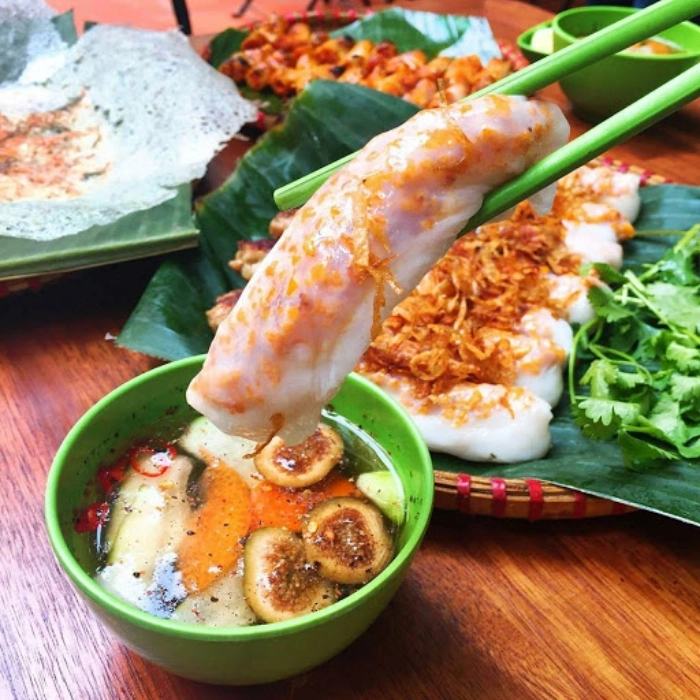 Because the weather was quite nice, the waves were calm, so our family rented a boat to Hon Dau island, visited the temple of Nam Hai Than Vuong and checked-in at the ancient lighthouse.
Back to the hotel to pack up, don't forget to take advantage of the cool outdoor swimming pool, then check out at 12:00.
Turn into the restaurant to treat yourself to a great seafood feast with shrimp, squid, surface … "delicious to swallow".
Stop by the palace of King Bao Dai to visit before officially ending the rich Do Son Hai Phong travel experience, on the way back to Hanoi.
The more you take advantage of the trip, the richer and more impressive the Do Son Hai Phong travel experience will be.
The more you go, the richer and more impressive the Do Son Hai Phong travel experience will be
With interesting and fun Do Son Hai Phong travel experiences, the city of red phoenix flowers suddenly becomes more familiar and meaningful in the impression of me and my family. Everyone is happy, relieves a lot of fatigue and life pressure after the journey full of energy and precious "vitamin sea", looking forward to a suitable opportunity to return to the vibrant Hai Phong. . You can also treat yourself to such a "smooth luxury" vacation when visiting the port city.
>>> Quickly book rooms at Sheraton Hai Phong and Melia Vinpearl Hai Phong Rivera right now to enjoy attractive prices!